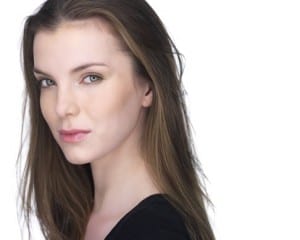 According to The Hollywood Reporter, Nurse Jackie will soon get a shot of sex appeal.
Good Wife alum Betty Gilpin has signed on to play Dr. Carrie Roman, a first-year resident at All Saints described as "sexy," in a season-long arc on the Showtime series. No details about her character have been released as of yet, but as we've seen in the past on Nurse Jackie, All Saints can be a tough place for a new person to try to fit in at. The crew of nurses may get in their digs at one another and have their own little factions to break off into, but once you disrupt the delicate ecosystem in the ER, it's a united front through and through.
Can Dr. Roman find an ally (most likely Coop) that will help her gain a foothold at the hospital?
The fifth season of Nurse Jackie will see more upheaval than a new arrival at the hospital, as former Dexter showrunner Clyde Phillips has taken over the medical dramedy from co-creators Liz Brixius and Linda Wallem, both of whom stepped down at the end of season four. With several threads still up in the air from the season finale (including whether we'll be seeing Bobby Cannavale's Mike Cruz again), it will be interesting to see how Phillips ties them together and continues the momentum from a creatively recharged fourth season.
In addition to her role as Molly on The Good Wife, Gilpin has appeared on the likes of Medium, Law & Order: SVU, and Fringe. She'll join a pretty stellar list of actors to have guest starred on Nurse Jackie, including Eli Wallach, Judith Ivey, Julia Ormond, Barbara Barrie, and Rosie Perez.
The fifth season of Nurse Jackie will air in 2013.
What role do you think Dr. Carrie Roman will play at All Saints? Are you more excited for the fifth season of Nurse Jackie following a pretty tremendous fourth season? Where do you think the show will go in terms of storyline this season?