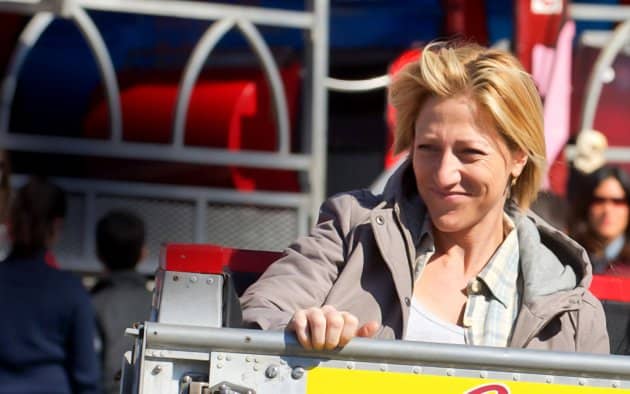 Thus far on Nurse Jackie, Jackie has been a fairly surly individual while in the ER. That demeanor came through a combination of her drug addiction and the need to keep the hospital running smoothly; however, for better or worse, Jackie's prickliness is an advantage for All Saints. It may not win her any Miss Congeniality awards at the company banquet anytime soon, but it saves lives and keeps the other nurses on their toes. But what happens when Jackie lightens up after her personal life improves?
This season on Nurse Jackie, Jackie is still sober, though it's not an easy thing, and meets Frank (guest star Adam Ferrara), a cop who flirts with her at the hospital and gets her to laugh. Recently, Jackie hasn't had much cause to crack a smile, considering everything with Mike, the custody battle with Kevin, and her cravings, so Frank could be the best thing for her right now. Jackie's addiction began when she felt unfulfilled and unhappy after the birth of her first child and finally, it seems like she might have found a little slice of happiness in a life of sobriety.
Elsewhere, with Cruz gone following the death of his son, there are two new people at the hospital: Dr. Carrie Roman (guest star Betty Gilpin), a first-year intern who has gotten more than she bargained for at All Saints, and Dr. Ike Prentiss (guest star Morris Chestnut), an army vet who becomes head of the ER on his second day. Additionally, Gloria and Eddie have been rehired, which should help Jackie's state of mind and provide her with enough support to make staying sober easier.
The fifth season of Nurse Jackie premieres Sunday, April 14th at 9:00 on Showtime. You can check out the rest of Showtime's 2013 premiere dates here.
Will you be watching Nurse Jackie this season? How do the changes from last season look? Can Jackie ever find the happiness and internal peace that she's missing?
http://www.youtube.com/watch?v=LqO_BjxzQ6M