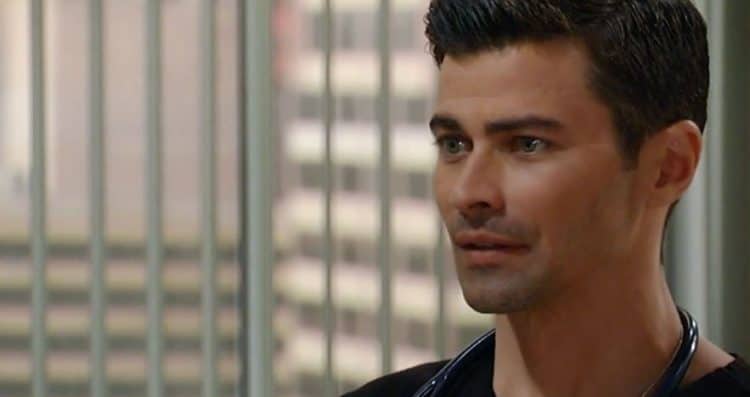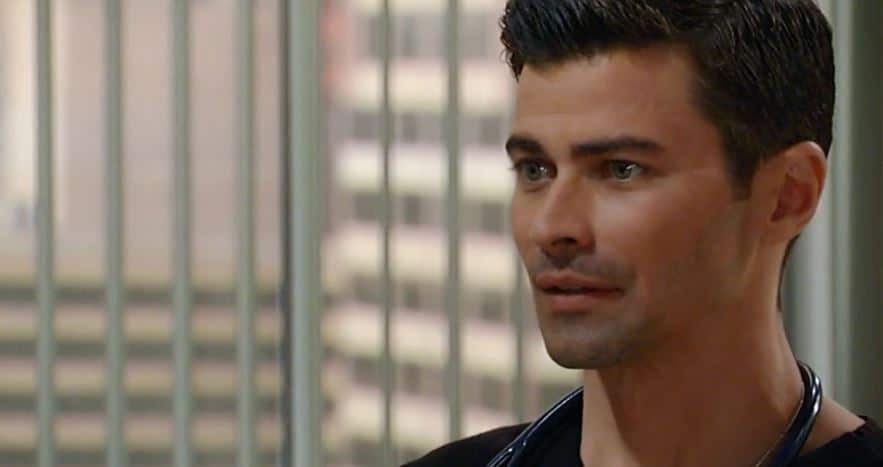 General Hospital fans have no idea what to think about everything from last week. We are still reeling at the fact that Nelle's plan has worked so well and she's managed to get all she wants. She's engaged to be married to Michael, whom she has convinced she is carrying a baby with. She will have her mother-in-law to be locked up for good if she continues down the road she's on, and no one is raining on her parade. Even Chase doesn't seem to be that big of a problem for her at the moment, and that's all she cares about. This is not something she's willing to overlook, but he's also not focusing much on it. Why should she? She's won so far. She feels she might be totally invincible at this point, and that's something we just can't even handle. Will she have a chance to get her life in order, or will she have a chance to see it all fall apart?
And then there is all the stuff that's going on with both Peter and Carly. They are both locked up – for very different reasons – and one of them is a lot safer than the other. However, they are both looking to get free of where they are and what is going on with a vengeance, and that's good news. They both have some issues to go over, and they both have a chance to get their situation under control with the hope they're feeling. Things are happening for both of them behind the scenes, and they seem to be taking control of what they can so that they can go free. Neither of them wants to be locked up, and Carly feels just as much a prisoner of captivity as Peter. This has been good stuff.
What's Happening on General Hospital
Who's hungry? 🍗#NationalFriedChickenDay #ColonelHospital #GH55 @GeorgeHamilton pic.twitter.com/Rva60miqHZ

— General Hospital (@GeneralHospital) July 6, 2018
Every day is a national something or another day, and it turns out last week was national fried chicken day. We like fried chicken – when it's done well, and when it's done in the south. And it turns out that's precisely why George Hamilton spent his day dressed up the like king of chicken himself, the world famous Colonel Sanders, asking Maxie and Lulu to do him a favor. We kind of loved it, though we do think that Hamilton's tan is seriously envy-inducing and we don't recall Sanders with such a healthy glow.
What's Next on General Hospital
"I think I can handle whatever's buried in these walls." #GH55 pic.twitter.com/yOUkVcpwFB

— General Hospital (@GeneralHospital) July 3, 2018
Obrecht is going to have some problems she didn't see coming. She didn't know that Wyatt saw a man in the cabin, and she's not going to have a lot to say about that other than handling it if it becomes a problem. But we think that it will become a problem this week. We think that she's going to overhear someone with Wyatt, and it's going to be Franco and Finn. And now she's worried. She's upset that things are going to come down around her. And she might just be right. They now know there is a man in the cabin, and she might suspect this means that she has some bigger problems to deal with. If they put two and two together, they might find out what is going on, and she can't have that. Are they now in danger, too?
We also hear that there is going to be a moment when Maxie stands up for her sister-in-law. We know that she and Nina don't always – and haven't always – gotten along so well. After all, she's the one who fired Maxie and made her get a job elsewhere that caused her to leave behind her new husband for so long. But now things are turning around for her, and she's going to stand up for Nina. She's in a lot of pain right now herself, but she will not allow anyone else to hurt Nina more than she's already been hurt. She's got a moral compass, and she's using to be sure Nina has someone to have her back even if Nathan is gone.
Stay tuned for more General Hospital and be sure to check out TVOvermind daily for the latest General Hospital spoilers, news, and updates.