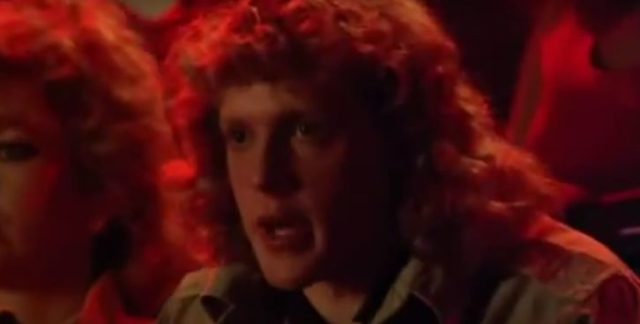 If you haven't seen the 1986 classic gymnastics film American Anthem then I don't know what's wrong with you.  Featuring music from John Parr and a young Janet Jones showcasing her incredible flexibility, it's fun for the entire family.   Actually it's one of those "So bad it's good" movies and I watch it every single time it's on television, which is virtually never.   If you've seen the movie than you'll know exactly who this guy above is.  His real name is Tiny Wells and unfortunately he's not with us anymore.  Wells died in 1990 due to a motorcycle crash.
However, in 1986 he played Jake in American Anthem.  Jake is a disabled, creative, angry musician who happens to be related to Janet Jones' character.  He doesn't have many moments but the fact that he looks exactly like Simply Red and has over-animated reactions in the clip below is reason enough for him to be on this site.
Check out the clip below and tell me you don't want to see this movie…..