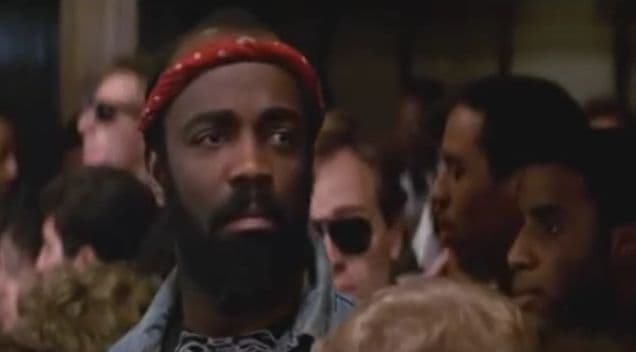 In my humble opinion Crocodile Dundee was one of the best 80s movies to ever grace the silver screen.  Up until 1986 no one had ever seen a movie like this and Australia wasn't nearly the cinematic power house it is today.  Before 1986 the most we really got out of Australia were the Mad Max films.   But after Crocodile Dundee?  Forget about it.  We had A Cry in the Dark and all of a sudden 30 years later all of our biggest movie stars are Aussies.
Anyway, back to Crocodile Dundee.  I'd rather not get into too much detail about the movie because you've either seen it or you haven't.  But those who have will remember that this film had an incredibly memorable ending.  As Paul Hogan gets set to go off on a "walkabout" around the U.S., Linda Hogan chases after him wearing no shoes and eventually tracking him down on the subway platform.   In order to speak to him, she has to go through two different people because it's so crowded and he can't hear her.   Here's the scene:
So why do I share this scene with you? It's because of the "What do you want" guy with a Caribbean accent. I'm pretty sure he's my favorite character in the movie. His real name is Sullivan Walker. Unfortunately Sullivan passed away in 2012 but this scene will always be remembered for me.