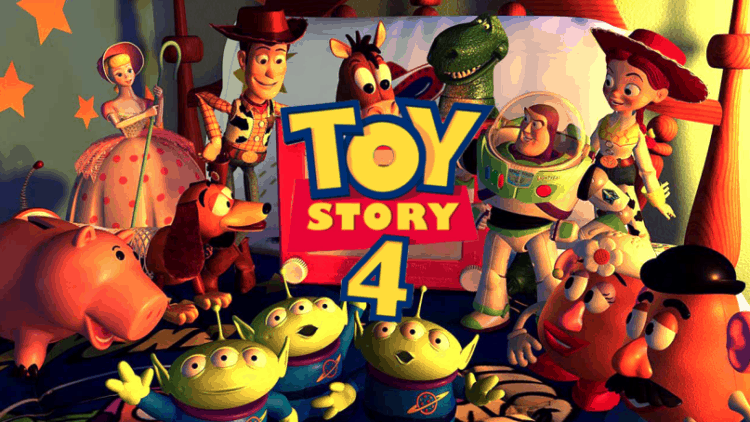 It does seem as though a lot of people might have agreed with Ryan Scott of MovieWeb that a fourth installment of Toy Story could have sullied the entire franchise. But thankfully the lot of us that did think so were wrong since so far it would seem that Toy Story 4 is right on track with picking up where the last one left off and creating another tale for our favorite toys to engage in. It's not often that a movie scores 100% on Rotten Tomatoes but it has happened before. Normally this kind of site is to many people kind of a joke since critics are known to be exceptionally hard on movies and will point out just about anything that doesn't meet with their expectations of greatness or even mediocrity. But Toy Story 4 must have hit a master note with the critics since it's being lauded as one of the best movies of the year thus far and it hasn't even released yet.
There's been a certain fascination with Toy Story for a while though and it's been ongoing despite the fact that there have been times when people haven't been quite as enamored of it as they might have thought that it was time to put the toys aside and move on. After all the first Toy Story raised the bar pretty high since it created a story that was both interesting and very emotional for a kids' movie, you know, something that happens often. But as the story rolled on we had to watch as Andy grew up and eventually let some toys go and in the third movie had to let them all go. This kind of made a lot of people wonder just how the story would be able to go on since this new child, Bonnie, isn't someone that we're as emotionally invested in, kind of like Andy's sister Molly. It's such a touching moment in the third movie when Andy gives up the last of his favorite toys to Bonnie that it was hard to think of how such a story could possibly be topped or even continued since it brought things full circle and allowed the toys to finally reach the type of closure they would need.
For so long since Toy Story began the idea of being replaced, of being cast aside, and of being forgotten or otherwise abused has been a huge part of the story's premise since in fact that's what we tend to think of happening with toys once we grow up. The toys in question had to deal with this constantly from the moment that Woody was forced to share his time with Andy when Buzz came along. Things changed so drastically that it was easy to believe that the first movie would be the only one since it was obviously a lesson about what it means to welcome someone new into the group, and to learn acceptance in a very meaningful manner. For Buzz it was a little more tragic since he had to learn that he was in fact just a toy and not the space ranger he believed himself to. So there was a lot of learning going on during the first movie, and while some folks thought it might have been the only one, we were swiftly disabused of that notion since the toys had more lessons to learn as they went along.
In the second movie Woody had to come to grips with who he was, where he'd come from, and what really mattered in his life, while in the third movie the toys of course had to come to grips with the fact that Andy was now grown and moving on to college, where toys weren't unwelcome but were still more baggage than Andy would need. There have been some hard lessons to learn throughout the Toy Story saga, but it would appear that there's at least one more to learn since it would seem that the toys now have to realize what it REALLY means to be a toy, or so the premise goes. Part four will be bringing in a few new characters and one character, Bo Peep, that we haven't seen in a while due to the fact that she was one of the toys that was given up when the kids started to grow up. It's going to be interesting to see just how the toys have developed, in their own way, as they embark on another adventure and seek to define their existence in yet another way. It doesn't look like it's going to be boring thankfully since there's plenty of content in the trailers to support this claim.
To hear that it received such a high score from critics though is something you don't hear every day though.