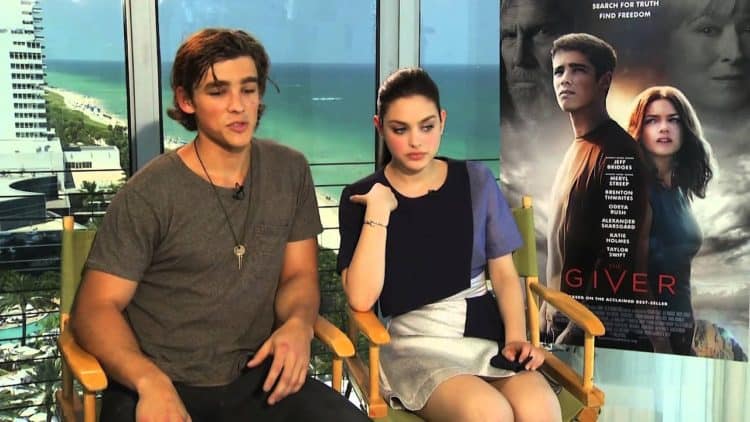 It's possible to think that Odeya Rush could probably be the next 'it' girl in Hollywood since already she's been a big hit before the age of 20 and she's been primed for this kind of career since she was much younger. Born in Israel, she moved to America with her family when she was just nine years old. By that time she'd been writing and performing in plays already, so you can guess that she might have been harboring a desire to step into an acting career. The only thing that was really holding her up when she arrived in the US was that she could only speak Hebrew. But once she managed to learn English it's safe to say her options in this country opened up wide to allow her the chance to do what she really wanted.
Before her acting career she was discovered as a model in the US.
She appeared in a great deal of major campaigns in her time as a model, such as Polo, Ralph Lauren, Gap, Tommy Hilfiger, and even Guess. You can imagine that being a part of such campaigns made it even more possible for her to find gigs where she wanted them rather than having to audition or really remind people who she was and what she'd done. There was no doubt a need to still work for her position in front of the camera, but with a resume such as hers it's likely become a lot easier throughout the years to simply walk onto a set when she's asked to do so as it seems that casting directors would be calling her rather than the other way around.
Her acting roles started coming in 2010.
She started out in Law & Order: SVU and then moved on to Curb Your Enthusiasm before landing a film role in 2012 in The Odd Life of Timothy Green. By 2013 she was already named as one of Hollywood's up and coming actresses under 20. From there her film roles continued to keep coming and she continued to wow critics and fans alike with her skills and became one of the best known young talents around.
She's had a lead role in a couple of movies.
A lot of people were kind of excited to see Goosebumps come to the big screen since the series had been ongoing for so long that a lot of us can probably remember reading a couple of the books back in the day. Odeya got to play the 'daughter' of the author R.L. Stine,  but is in reality a ghost from one of the stories. The movie itself seems like a fun thrill ride that would be an interesting family film but not much else. But it did manage to get Odeya another favorable mark on her resume as it's more experience and one more appearance that she can take advantage of when it comes to her life and career experience.
It might seem like it's just a little bit premature to say that she's going to be big star but it's very easy to jump on young talent and assume that they're going to be just as great moving forward as they've been in their earlier years. So far Odeya has made heads turn for her ability to deliver a role unlike many others but it does seem as though the brakes need to be pumped just a bit before thinking that she's going to be this awesome with every part. There's no doubt she's got enough talent to make things work out for her, that's not a doubt in the least. But pushing someone too hard, or someone pushing themselves too hard, has had disastrous results for several actors in the past. It would seem that she has a good head on her shoulders and a supportive family, so there are two very big factors that could contribute to her having a long and very successful career. The support factor that many people don't seem able to embrace in their youth is a big reason why some people burn out so quickly and become utterly wrecked by the time they're adults.
Odeya also has another slight advantage in the wake of the MeToo movement as these days everyone is tiptoeing around Hollywood doing their level best to not offend anyone, so the idea that she might be expected to simply put up with anything or expect less pay for being a woman is something she likely won't have to deal with. Given that she's still fairly young and still coming up through the ranks it seems fair to say that she might not be pulling down the humongous paychecks just yet, but there will no doubt come a day. She's already impressed enough people at this point that it's not hard to believe that she'll be seen as one of the biggest stars in the world one day.