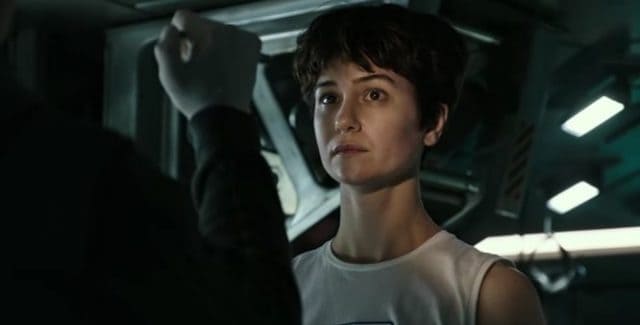 Alright Alien fans, it's time to get excited.  We all know that Alien: Covenant is going to start getting hyped to no end.  It all began yesterday when the first full cast picture was released.   Shortly after that we get this gem, which is way more detailed.   This is the official prologue to Alien: Covenant. Set aboard the Covenant, a colonization ship on its way to a remote planet to form a new human settlement, the main crew (all couples) and their android, Walter, enjoy their final meal together before cryosleep.  This clip was conceived by Ridley Scott and 3AM, directed by Luke Scott, and produced by RSA Films.
By the way, how amazing is this cast?  Michael Fassbender, Katherine Waterston, Billy Crudup, Danny McBride, Demián Bichir, Carmen Ejogo, Amy Seimetz, Jussie Smollett, Callie Hernandez, Nathaniel Dean, Alexander England, Benjamin Rigby.
While you just get the feeling that a Danny McBride is going to be one of the first casualties of the film, how amazing is it that he's in this movie?  The "funny guy" usually doesn't last in films like this, but how funny would it be if he emerged as the hero instead of Fassbender?  P.S. I have no idea if Fassbender becomes a hero or not, I'm just speculating.
Check out the prologue clip below: