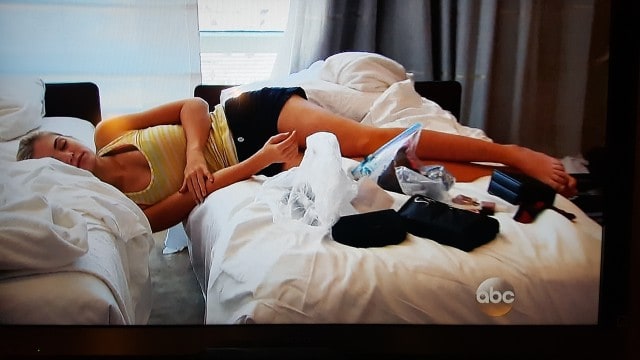 Two weeks ago on The Bachelor, we learned that contestant and news anchor Olivia Caridi is a victim of dragon breath and in her words, "fat toes". Olivia was a good sport, and shared a picture of her toes on Twitter. Well not really, but she did have some fun by posting a picture of some monstrous feet.
Fast forward to tonight's "Amanda and Ben in Mexico" episode, and we have the biggest sub-plot of the season. ABC actually showed the infamous fat toes of Olivia! Check them out in the screenshot above in all their glory. Seriously though people, what's the big deal? I haven't been this let down since Geraldo Rivera was put in change of Al Capone's vault.
By the way have you checked out these hilarious "Will You Accept This Rose" shirts? Of course there's one for him and one for her.