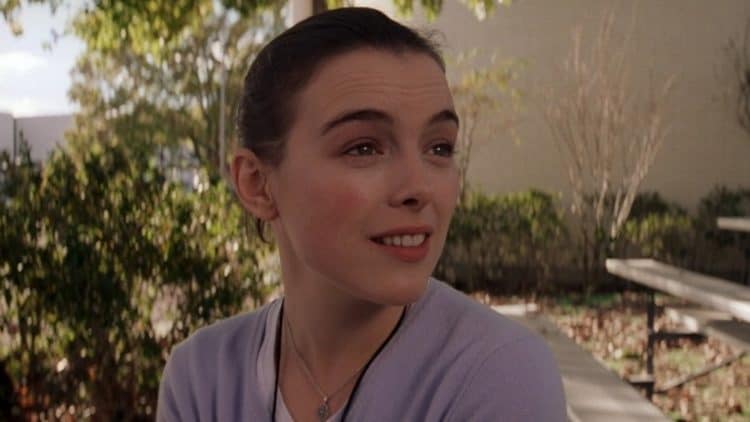 Olivia Williams has been sharing her talent with the world for nearly 30 years and her career so far has been very impressive. Whether she's on the big screen or the small screen, Olivia has the skills to make any kind of character come to life. Over the years she has become known for a variety of roles, but she is probably most popular for movies such as The Ghost Writer and The Heart of Me. After a couple of years away from the TV world, Olivia is about to make a major comeback with her role in the upcoming TV series The Nevers which will be released on HBO Max. The show is already getting a lot of attention and her longtime fans are excited to see her take on a new opportunity. Keep reading for 10 things you didn't know about Olivia Williams.
1. She's A Cancer Survivor
Olivia has always been somewhat of a private person so many people were shocked to learn that she had been diagnosed with cancer. After feeling sick for several years, Olivia found out that she had a very rare form of cancer in her pancreas that eventually spread to her liver. Fortunately, she was able to beat the disease.
2. She Studied English
Acting isn't the only thing that is of interest to Olivia. She has a degree in English literature from Newnham College in Cambridge. Although she hasn't taken the traditional English major path, most would agree that acting can actually be a great way to put an English degree to good use.
3. She Could Have Been In The Matrix 
You know what they said, hindsight is 20/20; that's a lesson that Olivia has definitely learned throughout her career. Olivia had the chance to be in the 1999 movie The Matrix, but she passed up on the opportunity because she didn't understand the full potential of the script. Looking back, she wishes she would've handled the situation differently.
4. She's A Formally Trained Actress
In addition to studying English, Olivia has also focused a lot of her education on acting. She spent two years training at Bristol Old Vic Theatre School and another three years at Royal Shakespeare Company. Through her training, Olivia also developed a strong love for the stage and she has been involved in several theater productions.
5. She's A Wife And Mom
Trying to balance a successful career and a happy home life isn't easy, but Olivia has managed to make it work. She is married to actor/comedian, Rhashan Stone. Although Rhashan was born in the United States, he has lived in England for many years. The couple has two daughters together.
6. She's Also a Voice Actress
We all know that Olivia can light it up every time she steps on a stage or in front of a camera, but what many people don't know is that she can also work her magic in front of a microphone. Olivia has had several voice roles over the years and once even voiced the queen in an animated series.
7. Her Job Is What Keeps Her Going
Everybody has something that makes them feel excited about life, and acting is that thing for Olivia. During an interview with The Stage, she said, "I've always had the most tremendous energy for work, and that hasn't changed…My happiest moments from the past year were those times when theatres needed some actors to read through a few plays. I did an intense workshop at the Donmar Warehouse in which we read five classic plays in four days, and practically cried with gratitude. I realised how much I love my job. It is my lifeblood."
8. She's Won Awards
Acting can be a thankless job for a lot of people, but Olivia has been fortunate to have her talent and hard work recognized. Over the years, she has won several awards including a London Critics Circle Film Award in 2011 for British Supporting Actress of the Year.
9. She Loves To Go Bike Riding
Olivia has always been the kind of person who really enjoys the simple things in life. Instead of pulling up to set in a luxury car, Olivia prefers to ride her back. In fact, she likes to ride her bike as much as she can. Not only is cycling a great way for her to get places, but it also helps her stay active.
10. She Had An Encounter With Harvey Weinstein
Over the last few years, many horrifying stories about Harvey Weinstein have come to the surface. Many women have spoken out to accuse him of sexual harassment and assault and Olivia is one of them. Olivia told The Guardian, "Harvey chased me round a sofa in his dressing gown…I am adding my voice to bear witness to his behaviour so that others will be believed and action will be taken, but at the same time I don't want my experience to draw attention away from those who suffered much more at his hands and at the hands of others."