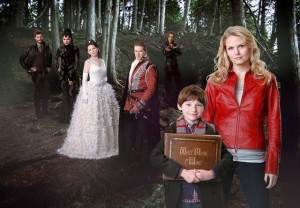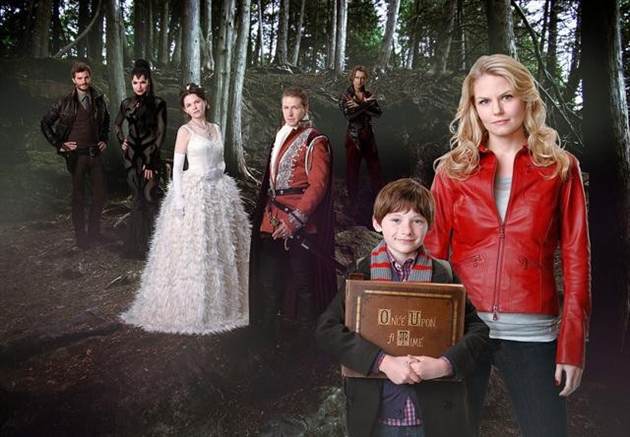 ABC's 2011-2012 schedule was announced today (view it here) and the fairytales-for-adults show, Once Upon a Time, made it onto the schedule.
Jennifer Morrison (House) stars as Emma Swan, a 28-year-old bail bonds collector who's been on her own after being abandoned as a baby. When she was younger, she got pregnant and gave up her son for adoption. He (Henry) ends up finding her again when he's ten years old. Henry believes that Emma actually comes from another world where she was Prince Charming and Snow White's daughter, sent away to protect her from the Evil Queen's curse.
Apparently, the fairytale world had been frozen in time, but the Queen's curse brought all of the characters into the modern world. Emma doesn't believe Henry's story, but brings him back to a town called Storybrooke, which she is very drawn to. As it turns out, Storybrooke is a magical place where fairytale characters are alive, but they don't remember who they used to be.
The show also stars Ginnifer Goodwin as Snow White/Sister Mary Margaret, Robert Carlyle as Rumplestiltskin/Mr. Gold, Lana Parrilla as Evil Queen/Regina, Jamie Dornan as Sheriff Graham, Jared Gilmore as Henry, Josh Dallas as Prince Charming/John Doe and Raphael Sbarge as Jiminy Cricket/Archie.
Below are sneak peeks and promo photos from the pilot episode of Once Upon a Time.
We don't yet have an exact premiere date, but we know that Once Upon a Time will be airing on Sunday nights at 8:00 p.m. ET.
[imagebrowser id=1031 template = flipped]
clarissa @ tvovermind.com
twitter.com/clarissa373
twitter.com/tvovermind