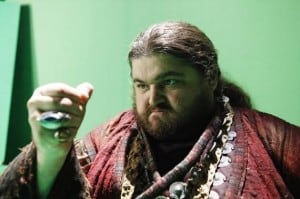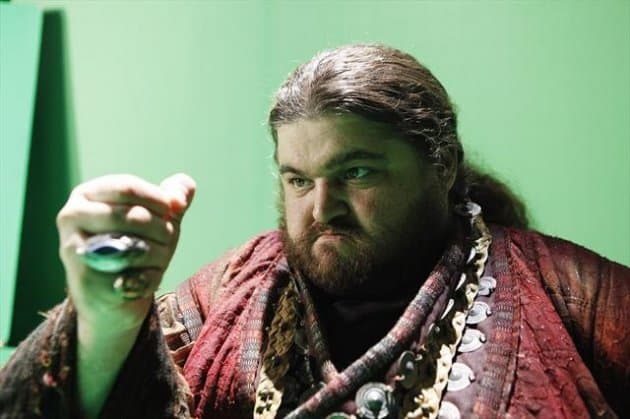 This weekend's Once Upon a Time is going to give us some long-awaited insight into Emma's past and might even reveal the identity of Henry's father (is it the man in these photos?)  But in addition to the Emma flashbacks, she's also going on a quest in the fairy tale world.
Captain Hook has told Emma, Mary Margaret, Mulan and Aurora that there's a special compass that Cora needs to get to Storybrooke.  Where it is?  On the top of a giant beanstalk.  Hook and Emma make their way up the beanstalk as the other ladies stand guard on the bottom.  And guess what's on top?  A Giant, of course.  LOST star Jorge Garcia will be making a guest appearance as The Giant who attacks Emma when she tries to steal the compass.
Because most of those scenes were filmed against green screen in order to turn Jorge into a giant, ABC has released some behind the scenes photos of the Giant and Emma in his house.
Use the arrows above to browse through photos for the November 4 episode of Once Upon a Time.  Watch a preview here.