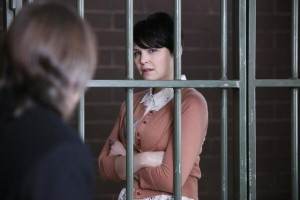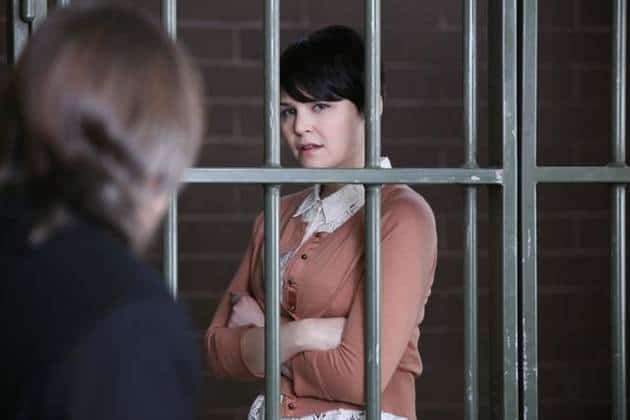 Much has been made of the fact that the Evil Queen's history will be revealed in this week's episode of Once Upon a Time. In fact, we've featured sneak peeks of the Queen's disapproving mother, played by guest star Barbara Hershey, and her relationship with a man that her mother clearly doesn't like. Read our interview with Barbara Hershey for more details.
But the Queen's history is only one part of the episode. The other part – and integral to the history – is the rift between the Queen and Snow White, which has spilled over into Storybrooke. The origin of the rift will finally be revealed in tonight's Once Upon a Time. In Storybrooke, Regina seems to have successfully set up Mary Margaret to take the fall for Kathryn's murder. We'll finally meet Alan Dale's Storybrooke character, District Attorney Albert Spencer. Spencer takes the opportunity to question Mary Margaret, with Mr. Gold sitting in on the interrogation. But when he pushes and pushes her, Mary Margaret finally lets loose with her anger, which incriminates her even more.
Meanwhile, August continues to be mysterious tonight when he speaks to Emma about the case, encouraging her to go digging for more clues. Will she find something that can clear Mary Margaret?
Watch two sneak peeks below for tonight's all new episode of Once Upon a Time, airing at 8:00 p.m. ET/PT on ABC. After this episode, the show will be on hiatus for a few weeks.
For more coverage of the series, browse and bookmark our Once Upon a Time page.