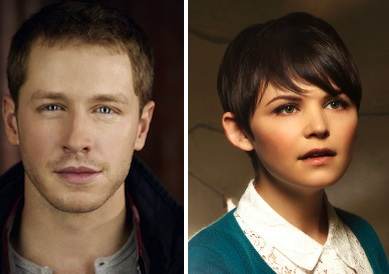 Admit it, Once Upon a Time fans…..did you squee out loud when Mary Margaret and David finally kissed at the end of the previous episode? The 'shipper fans certainly did, I'll bet.
Last week's episode almost looked like it would prolong the whole will-they-won't-they drama even longer. While the pair blatantly admitted their feelings for one another while taking shelter from a storm inside a cabin, Mary Margaret refused to proceed with a relationship, thinking that Kathryn might be pregnant. When David confronted his wife about the pregnancy test, she told him it came back negative. Which was relieving to both of them, although David seemed to decide to try and mend fences with his wife.
At least, until he saw Mary Margaret in Granny's diner. This led to a slightly frantic rush out onto the streets and a big ol' kiss! Unfortunately, Regina was looking on, so I think we all know that means that there's trouble ahead. There's no way she's going to let the two of them get their happily ever after.
This weekend's Once Upon a Time will be focusing a lot on Regina and the Evil Queen (before she was evil!), but don't think that the writers have forgotten about Mary Margaret and David. Because while they might be staying under the radar, they are definitely still together. In fact, David has a very romantic outing planned for his new lady friend.
Watch a sneak peek from the January 29 episode of Once Upon a Time below. You can also watch a sneak peek featuring Snow White, her father, and the Queen here.