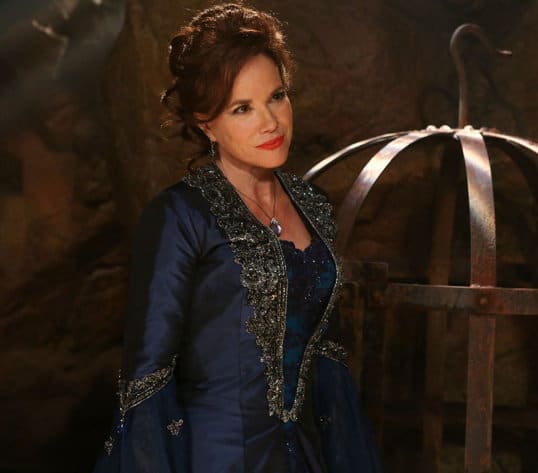 Cora's motives are pretty difficult to decipher given what we've seen of her on Once Upon a Time.  She started out as quite the villain, but we've been led to believe that it was a heartfelt confession of love by Regina that made her realize that she truly loves her daughter.  When she arrived in Storybrooke we all thought that she had revenge in her heart and the fact that she's willing to commit murder or wreak havoc to get to Regina makes her seem evil.
But the sneak peek that ABC has released for the upcoming episode will leave you perplexed.  Mother and daughter are reunited in Regina's office and Cora is insistent that she has forgiven her daughter for their feud and only wants to resume their relationship.  But Regina is hesitant, and understandably so.  She realizes that Cora framed her for Archie's murder (to show her what the townspeople think of Regina, Cora insists) and demands that her mother come clean to Emma, Henry and "the two idiots" (ie. Snow and Charming).  But here's the big question: can we trust Cora?  Or does she have something even bigger planned for Regina? 
Elsewhere in the episode, the townspeople will be worried that the stranger who crashed into town at the end of the last episode is aware of the magic in Storybrooke, and Dr. Frankenstein returns in an attempt to bring the dead back to life.
Watch a sneak peek below for the January 20th episode of Once Upon a Time airing at 8:00 p.m. ET/PT on ABC.
Keep an eye on our Once Upon a Time page for spoilers, previews, sneak peeks and more!
http://youtu.be/4qD-skgEDzs