For the first time in its history, TV Guide Magazine allowed readers and online fans to choose its cover story. Or, rather, the show that would be featured on its cover. Running for two weeks – ending on November 1 – the 'TVGuideCoverPoll', as it became known on Twitter, garnered 5.5 million votes (with a million of those accumulated in the last day of voting). Six shows with large fandoms were presented for choice: Bones, Castle, Chuck, How I Met Your Mother, Smallville and Supernatural. Each of the four major networks were represented, and The CW network had two shows up for vote.
It became a virtual online phenomenon. The networks, the shows'celebrities and producers, and fans all went on a massive online PR campaign to get people to vote for their show. When all was said and done – and my own eyes were crossed from constantly hitting that 'submit'button – I realized that the TV Guide poll was actually a lesson in what fandom, and online fandom in particular, means today. To that end, I've attempted to come up with 5 fundamental trends about online fandom through observations of the poll. I also contacted Debra Birnbaum, the editor-in-chief of TV Guide Magazine, who was happy to chat with me about background information on the poll and her own thoughts and observations.
Regrettably, she would not reveal the winner to me. That woman is a vault. I, along with the rest of you, will have to wait until December 6, when the winner is announced (the show will appear on the cover of the December 13 issue of TV Guide Magazine). Until then, let's take a look at the power of online fandom. Of course, I'd like to qualify this by saying the list below is not an exhaustive look at online fandom. There are actually some darker aspects to it that I didn't examine here (like allegations of cheating for the poll, which Debra told me was not something that was successful and I'd be happy to explain more of what she said if asked in the comments). I was more interested in examining the positive aspects of online fandom and how the internet has changed the way that fans can express their admiration to shows and celebrities.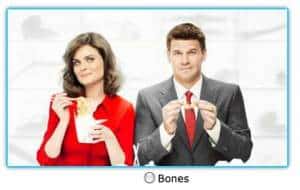 (1) Fandom is Like Being at a Beatles Concert
I asked Debra where the idea for the poll came about, and she detailed her first experience at Comic Con, where she said 'I'll never forget sitting there in the Chuck panel and the screaming…you know, it's like being at a Beatles Concert. It was amazing.'That promoted her to wonder what would happen if she gave fans the power to speak up for the shows they really love and that led to the 'fan favorites cover poll'.
Debra's not wrong. I attended my first Comic Con this past July and was blown away by the amount of screaming and infectious enthusiasm that fans have for their shows. But if you remove fandom from a room populated with physical bodies, you'll find no less enthusiasm for it online. In fact, the internet has really allowed fans to harness their individual and collective power, making anything possible. Obviously I write for a television site, where I can see how often people retweet our articles, or how well they respond to articles posted about certain shows that they like, or read comments about how passionate they are about a show. I can browse the internet and see dedicated fan sites for shows, know that people write fanfiction, see them post photos of interactions with stars….the list goes on and on. I get emails from people who thank me for writing about a show they love and then tell me why they love it. In a sense, I can still hear the screaming fans every time I come across words written on a screen.
Some people may make the observation that this is just an example of society's obsession with celebrity. I might argue that gossip sites reflect that more than television sites. When someone makes a comment on TVOvermind, they're not usually commenting on the looks or relationships of a star, they're talking about their love for a show, their frustration with certain storylines, or their support for certain characters'relationships. Those instances are not usually about celebrities themselves.
It may not take place in any physical sphere, but online fandom can often be just as loud as those screaming Beatles or Comic Con fans.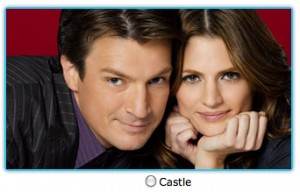 (2) Do the Underdogs Have More Passion?
In addition to the screaming that Debra heard at Comic Con, she specifically noticed that she 'heard the passion of the fans for shows that might not have a huge audience base…but what they lack for in number, they make up for in passion.'What's interesting to note is that the top 3 shows on the cover poll were Chuck, Supernatural and Smallville. Although these numbers aren't definitive, it wouldn't be too far off the mark to say that both Supernatural and Smallville average around 2.5 million viewers. Chuck averages between 5.5 and 6 million.
Contrast that to the other three shows that didn't make the top three: Bones (approximately 10 million viewers), Castle (approximately 10.2 million viewers) and How I Met Your Mother (approximately 8.7 million viewers). Like I said, these numbers aren't conclusive, though they are likely approximate (I took most of them from a list of 2009-2010 live + same day ratings from TVbytheNumbers). If that's the case, then it's clear to see that the underdog shows – the shows with the lowest ratings of the bunch – had some of the loudest fandoms in this case.
Continued on next page…