It's also interesting to note that the two most popular shows on the poll – Chuck and Supernatural – which spent the last few days fighting to the death for the winning spot – both have never had a TV Guide cover before. It's difficult to say whether the lower-rated shows – or the shows, like Chuck and Supernatural, which don't necessarily get as much cover space on bigger publications like TV Guide Magazine – have some of the strongest fandoms. We don't know what would have happened if Supernatural and Chuck had been pitted against some of the more higher-rated shows on television, like CSI or NCIS. Maybe the underdog shows just need some more support if they're in danger of cancellation, which prompts their fans to show more devotion and scream louder, so to speak. Or maybe their storylines and characters just inspire fierce devotion in their fans.
I think it's nearly impossible to prove a statement like 'fans who support underdog shows have more passion.'I also think it's probably unfair to fans of more popular shows. I know for myself, personally, I have more enthusiasm for Supernatural than any other show I watch that has higher ratings, and I spend more time exchanging emails about its theories and mythologies (or even about Lost, when it was on the air) than any other show. So while something may be true for me, I'm not willing to say it's true for others. All the cover poll can really tell us is what happened in that particular instance. But if there was some experiment that could be done to prove or disprove this hypothesis, I would be interested in seeing the results.
(3) Fandom Holds to No Borders
I used to write for a Prison Break fansite, and I would get emails from people all over the world who wrote to me about my recaps or to talk about the show. I'm not kidding, I got emails from South American, Africa, Australia, Asia and the Middle East. In fact, the majority of my emails came from viewers outside of North America.
TV Guide is only really sold in the United States. Debra admitted that it will be more complicated for international readers (myself included) to obtain the magazine (though she did provide a link to an outside subscriber and is looking for a way to make this particular issue more easily accessible to international readers). Despite this fact, she told me that she had looked up the stats in anticipation of our phone call and said that while a majority of the votes were logged inside the United States, fans also voted from Canada, the United Kingdom, Brazil, Germany, France, Australia, Italy, the Philippines and Spain. When I woke up on the morning of November 2, I woke up to tweets from fans in Europe and Australia, who had asked their fellow citizens to continue voting as those of us in North America had gone to sleep, because the poll had lasted until midnight PST the night before. The likelihood of many of those people outside of the U.S. getting their hands on the magazine bearing the winning show on its cover will be no small feat, but they voted anyways, simply because they wanted their show to win.
If you spend some time on Google, it's not hard to find fan sites for television shows in many languages, not just English. Despite the fact that viewers in North America watch these shows first, they are broadcasted in many countries around the world, and their DVDs are sold internationally. When I went to Comic Con, I become friends with a girl who had come from Australia and sat with me during the Supernatural panel. Despite the fact that the show wasn't airing current episodes in Australia (I can't remember how many seasons they were behind), she was a devoted follower. The internet has given people the amazing ability to be more interconnected than we've ever been in the past, and it also allows a fan in Vancouver to connect with fans in Manila or Sydney. It allows fans from all over the world to participate in 'save our show'campaigns when they might not otherwise have had the opportunity.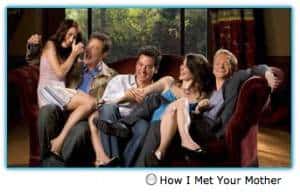 (4) The Internet Has Fundamentally Changed the Manner in Which Fans, Networks and Celebrities Interact
These days, the only thing you need to do in order to generate PR for something is to post it on Twitter. Okay, maybe that's an over-exaggeration, but I think we can all admit that the internet has changed the way that fans interact, and the way that networks, producers/writers and celebrities interact with fans.
Debra said that they threw around ideas for how to promote the cover poll but, in the end, she was convinced that extensive PR wasn't needed from TV Guide. Her plan was essentially to post about the poll on Twitter and watch it take off. Despite her confidence that this plan would work, she admits to being surprised by how 'fandoms really rallied around their shows, how the stars got so into it. Obviously the networks got behind it, and we knew the networks were going to promote it on their Facebook pages. But especially for something like this, it was amazing to see how the '˜unofficial'things took over. It really was the fans who really drove the voting…Watching that whole conversation take place was amazing'.
The executive producer of Chuck, Josh Schwartz, promised to provide Gossip Girlspoilers if his show won the poll (Schwartz is also the executive producer of Gossip Girl). The various actors on shows who have Twitter accounts were all actively asking their fans to vote for their shows. Various blog writers were also pushing their followers to vote for their favorite shows (or even to vote at all).
It used to be that we'd have to wait for magazine interviews or late night television show appearances to hear from producers and celebrities about their shows. Now, all they have to do is give some phone interviews to a few websites and post a few words on their Twitter accounts and it's proof that the dividing space between those who make television and those who watch it is growing ever smaller. They're not just interacting with bloggers or the larger websites, now celebrities respond personally to the tweets of their average fans and engage in their own PR.
Personally, I think these actions are beneficial to shows. I don't think fans really like standoff-ish celebrities. So when an actor in your favorite show takes the time to interact with the people who's continued viewership ensures they are gainfully employed, everyone is happy. The fans feel like their love of the show is reciprocated. Even those celebrities who don't have Twitter accounts were putting out statements of thanks for fans voting in the cover poll, and thanking them for their continued devotion.
Concluded on next page…