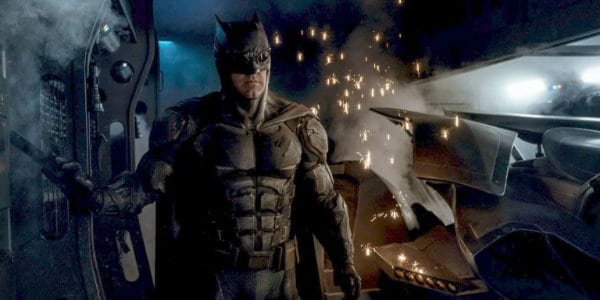 So I just read this today on Cinema Blend and I'm not happy about it at all.  No DC film currently in development has us more simultaneously anxious and excited than the solo Batman movie. Ben Affleck has done some amazing stuff with the character so far, but his departure as director of the project does not necessarily bode well for The Dark Knight's silver screen future. That said, many intriguing replacements have been considered by Warner Bros. and DC since Affleck stepped down, and now it seems that Ridley Scott and Fede Alvarez may actually be on that prestigious list.
Here's my response: it's an open letter to Ridley Scott pleading to not do this.
Dear Sir Ridley,
Notice I called you sir because you've earned that honor.  But I have to say: You scared me for a while there and you're scaring me now.    You brought us Alien, Blade Runner,  Legend, even Thelma and Louise! You killed it with Gladiator and Black Hawk down.  Matchstick Men was a stroke of genius.   American Gangster is where you teetered but it was still an amazingly cool movie.  But then you got all Robin Hood and Prometheus on us.  It was a decent attempt at another Alien flick but we didn't like it.  It was no Alien and never will be.    Robin Hood was sub par.  You then did a TV movie?  People, including myself were wondering about you.  What's happened to Ridley?  For a good 5 years we just weren't sure what would happen with you.
Then you came back in a big way.  You brought us The Martian and we were happy again.   We're very curious to see how Alien: Covenant fares but from the bottom of my heart, I beg you, do NOT take on a solo Batman movie.  You know as well as all of us do that this would be a money play.   And hey, I'm all for making a living but Martian and a return to Alien are exactly what you need right now.  You don't need to turn a DC movie into a Ridley Scott movie.  It's not going to work.  It'll fail miserably.  Stick with what got you here. 
That's all.  That's it.  I don't need to sugarcoat it.  Don't do this film.
Love,
Tim Curry's voice in Legend