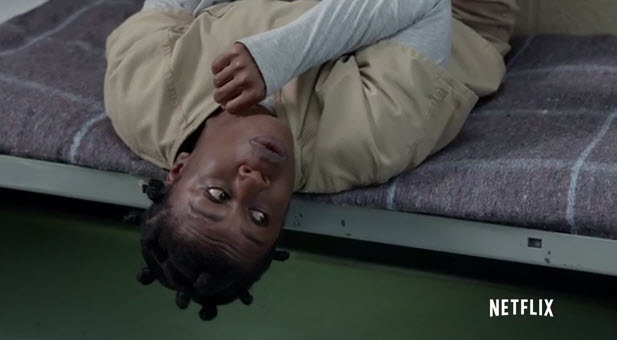 Orange is the New Black was definitely one of my favorite shows from last year. It presented me layered, interesting, complex characters in an environment you don't often see outside of seventies exploitation films. It also had one heck of a cast, and an amazing cliffhanger for a season ender. Well, good news, Orange is the New Black is coming back in a couple months, and we finally have the first trailer to hint to us what Piper has in store for her in the clink this season.
One thing I like that I have already heard about for season two of Orange is the New Black is that there will be more "Crazy Eyes". Truth is, her role was supposed to be cut shorter but fans responded to her so much that they decided to make her role more important. That makes me happy. You need a few crazies among the sane ones. It makes for a more interesting trail mix if there are some nuts in it. Anyway, here it is. The season two trailer for Orange is the New Black.
Orange is the New Black returns on June 6th. Remember, the WHOLE second season will be available in full, so make sure you ration it all out unless you want to have withdrawals like last year when you blew through it in two days. Trust me, I am talking to me just as much as you about that because I did it, too.