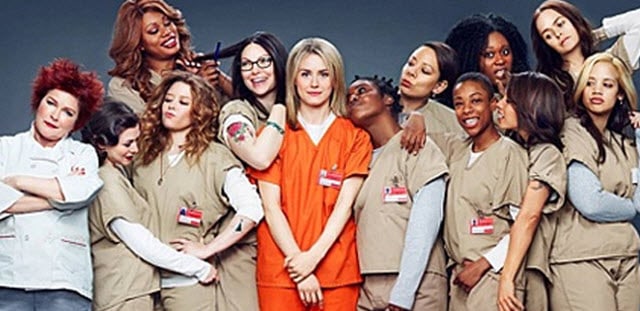 Orange is the New Black has become a sort of a cultural phenomenon. I really don't know anyone who watched the show and didn't truly enjoy it. And what happens when something becomes successful in pop culture? Well, merchandising, my friend. But how do you merchandise a show about jail? Well, you make a jail themed cookbook. That's how. I know it sounds a little irreverent, but that is half the fun of the show. Plus, dye your hair red and have a Russian accent and you can pretend to be Red while you make this stuff!
The coolest part about the Orange is the New Black cook book is that the actual creator of the show is involved, Jenji Kohan. So this is not just some book thrown together by someone who knows nothing about the show. This is pretty much the closest thing you will ever experience to sitting and actually eating prison dinner with the ladies from the show. Which is a god thing, seeing as to how that would involve you getting arrested in a fake TV world (even though the show is based on reality).
I say kudos to all involved for thinking outside the box on this one. You could have made lame key chains or printed towels, and instead, you guys made something with a little more character, that might actually be a good deal of fun for fans of the show to get their hands on. I just hope there is a chapter about "how to cook a nail file into a cake." That would be useful if we ever ended up in the clink ourselves.
[Photo via Netflix]