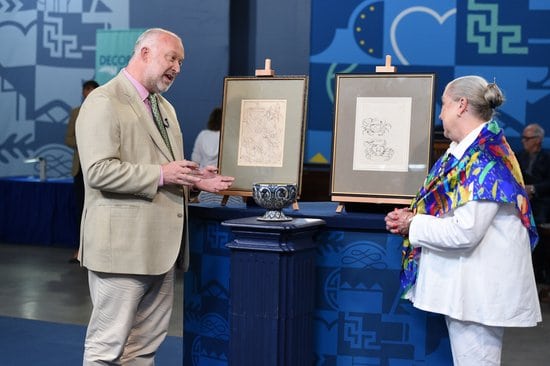 You'll never run out of interesting things to appraise on Antiques Roadshow. And this week's episode is no exception. Every single item on the docket is interesting. All of them are extremely well researched. Every single appraiser has done their homework and as something interesting to say. Ken Farmer, who does the musical instruments, and then plays them, happens to be my favorite. As for what's happening this week?
An original magazine manuscript by Truman Capote gets appraised. It's possible that this manuscript is the last thing the late author ever wrote. If that's the case then we can be sure it's value is going to be significant. The man who is getting it appraised actually used to be the articles editor at Playboy Magazine. Back in 1983 Capote was tapped to write a memoire about his relationship to Tennessee Williams.
The story is fascinating and is only one of many that are on tonight. What are you hoping to see in Little Rock, Hour 2?
Check out the preview below!
And just in case you missed the first hour: Hear firsthand from the owner of this autographed 1936 Lou Gehrig postcard, which was just appraised for $10,000 in Little Rock!