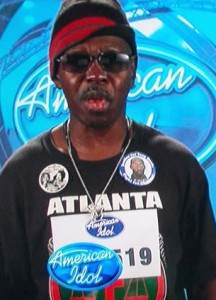 I don't normally watch American Idol – especially the audition stage. I just find it a bit sad and embarrassing for most of the people involved. But I'll make an exception after watching the video below.
On Wednesday, a 63 year old Larry Platt auditioned for the show, despite clearly being outside of the age range allowed by the American Idol rules. Nonetheless, his original song, entitled "Pants on the Ground" became a viral hit. Apparently it's a song about low-riding pants.
I'm not a huge fan (of the pants, not this video, which is pretty funny), but it's going viral. Remixes have been popping up everywhere but everyone wants to see the original version.
So we found it for you (because we're awesome that way) and posted it for you below. Here's a sample of the lyrics:
"Pants on the ground, pants on the ground, lookin' like a fool with your pants on the ground. With the gold in your mouth, hat turned sideway, pants hit the ground. Call yourself a cool cat, looking like a fool, walkin' downtown with your pants on the ground!"
It's hilarious, a bit sad, and a bit catchy. You have to give the guy props for trying, a least. Simon Cowell thinks it could be big (like William Hung/Ricky Martin song big – remember him?). Check out the video below and let us know what you think.
Also, did you hear that it's Cowell's last year as a judge on American Idol?
Email: clarissa @ tvovermind.com
Follow: twitter.com/clarissa373