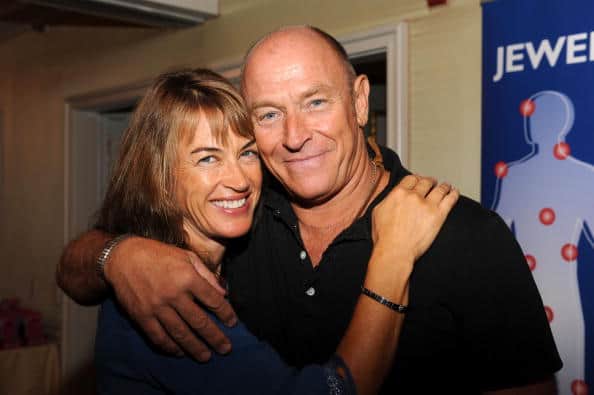 An original Flash star is speeding over to the new CW series.
Actress Amanda Pays, who played Dr. Tina McGee on the original CBS Flash series, will be reprising her role on The Flash reboot this fall. The Hollywood Reporter was the first to break the casting news yesterday.
On the originals series, McGee was a genetics expert who was The Flash's ally and love interest, and she will return to Central City as an employee to STAR Labs' rival company in The CW series. In the 1990 version of The Flash, which only lasted one 22-episode season, Pays starred opposite John Wesley Shipp, who played the titular hero and will now recur as Barry Allen's (Grant Gustin) father in the new series.
"Given his history with The Flash, [executive producers] Andrew [Kreisberg], Geoff [Johns] and I could only think of one person we wanted to play Barry's father and that was John Wesley Shipp," Flash executive producer Greg Berlanti told reporters back in May, after Shipp was cast. "He gives a fantastic and emotional performance in the pilot and we are looking forward to his presence in many more episodes."
In addition to Pays as Dr. McGee, The Flash will be ushering in many more guest stars during its first season, including Robbie Amell as one-half of Firestorm, Dominic Purcell as Heatwave, and Clancy Brown as Clancy Brown as General Wade Eiling.
The series will also see appearances from Arrow stars Stephen Amell (who has a brief cameo in the show's first episode) and Emily Bett Rickards as Felicity (who shows up in episode four). Additionally, the eighth episodes of both Arrow and The Flash will be a two-hour crossover event.
The Flash premieres Tuesday, Oct. 7 at 8 p.m. on The CW.
Photo by Amanda Edwards/Getty Images