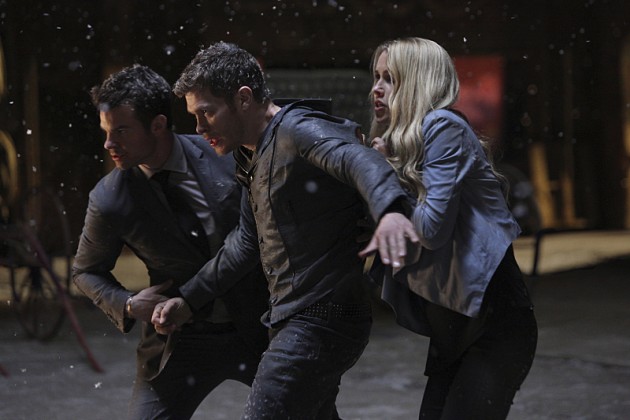 A lot went down during last night's episode of The Originals, the penultimate hour of what's been a pretty stellar second season for the series. Klaus wreaked havoc on New Orleans, killing dozens, tormenting his family, and trapping Hayley, Jackson, and the rest of the Crescent wolves under a new curse that put them back in their wolf forms, but it appears that he did it all as part of a plan to stop Dahlia (although let's be honest, he probably enjoyed getting a little revenge as well).
Now, from the look of these photos from next week's season finale, "Ashes to Ashes," Klaus will reunite with his siblings, including Freya, as they attempt to kill their evil aunt, while Vincent and Davina work together to do something (and I'm guessing that "something" is resurrecting Kol). However, the most exciting part of these pictures may be that they include Claire Holt, who will be returning to The Originals for this last episode of Season 2 now that Rebekah is back in her original vampire body.
Check out all the photos from "Ashes to Ashes" and The CW's synopsis for the episode below, and be sure tune in to The Originals Season 2 finale next Monday at 8 p.m. on The CW.
EVERYTHING WE LOVE, WE TURN TO ASH — With time running out, Klaus' (Joseph Morgan) ultimate plan to protect baby Hope at all costs continues to take shape. As tensions between the siblings come to a head, Cami (Leah Pipes) reveals a vital piece of information that causes Elijah (Daniel Gillies) and Rebekah to reconsider their plan of attack against Dahlia (guest star Claudia Black). Davina (Danielle Campbell) finds herself one step closer to fulfilling the promise she made to Kol, while Freya (guest star Riley Voelkel) is forced to take drastic measures to protect herself against Dahlia. Elsewhere, Marcel (Charles Michael Davis) has to put aside his fury at Klaus in order to protect himself and everyone in their sire line. Meanwhile, Vincent (Yusuf Gatewood) finds himself torn between the prospects of a magic-free life away from New Orleans and a personal obligation to protect Davina. Finally, with their risky plan in place, the Mikaelson siblings prepare for the fight of their lives. Matt Hastings directed the episode written by Christopher Hollier & Diane Ademu-John.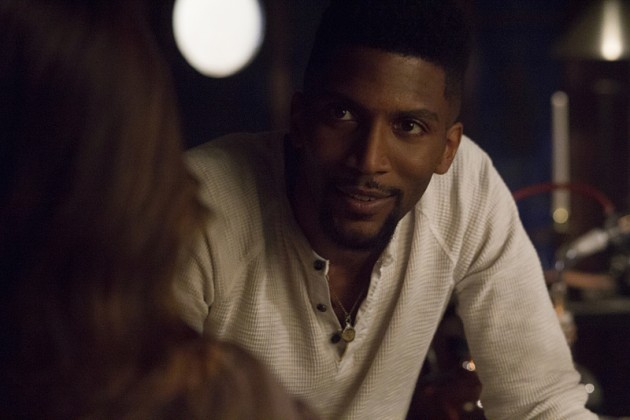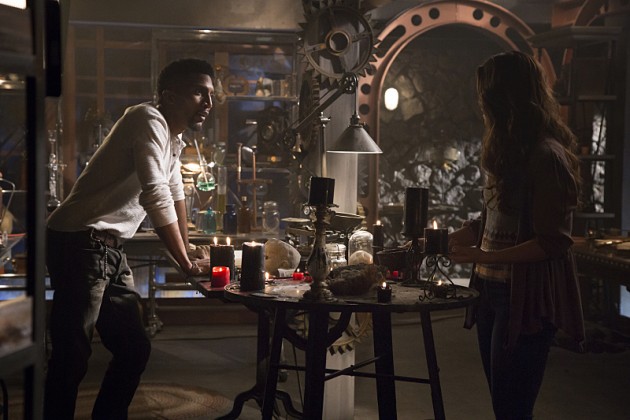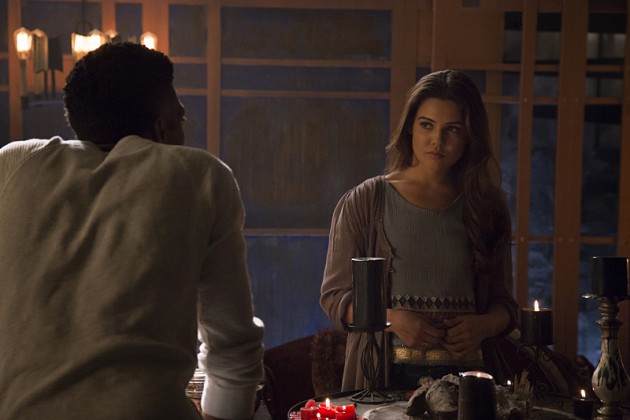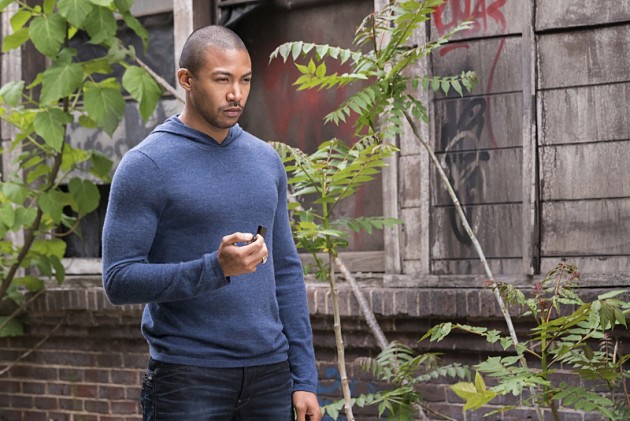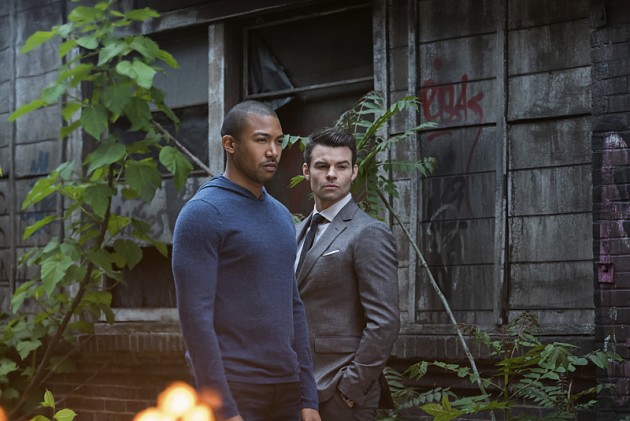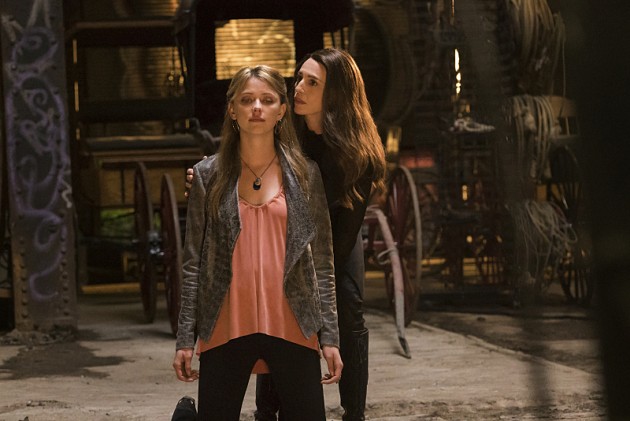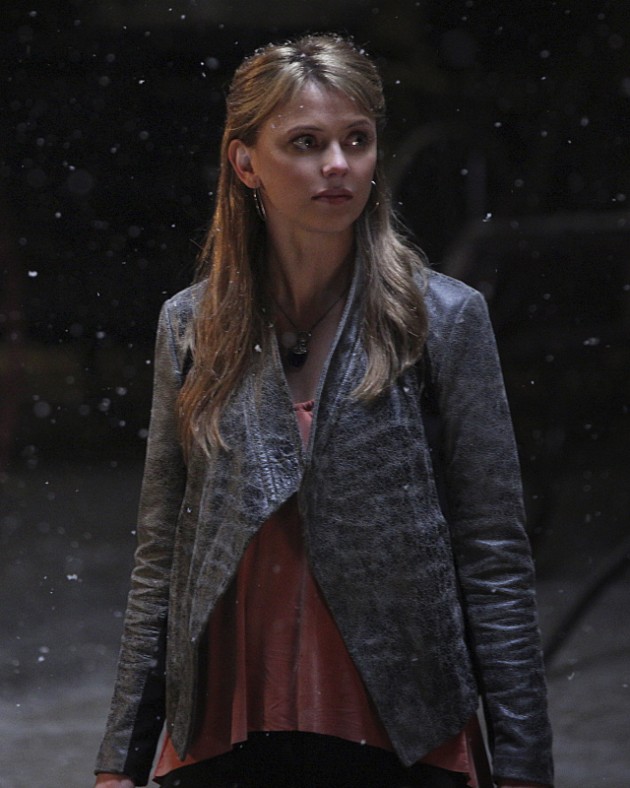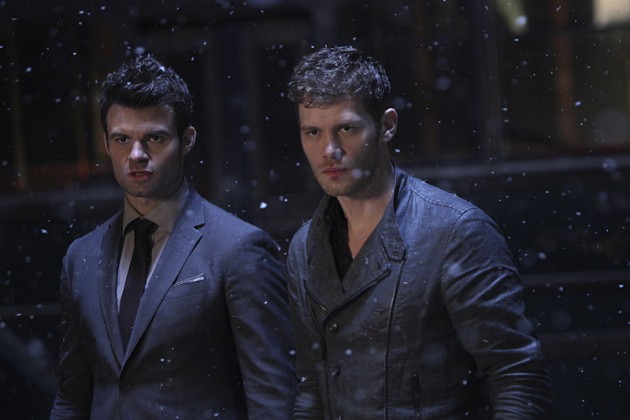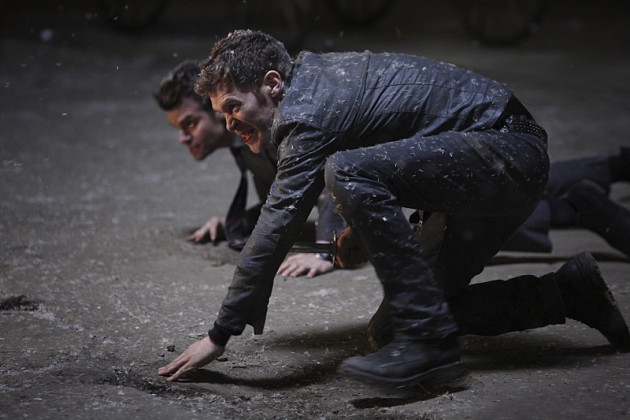 [Photo credit: Annette Brown/The CW]