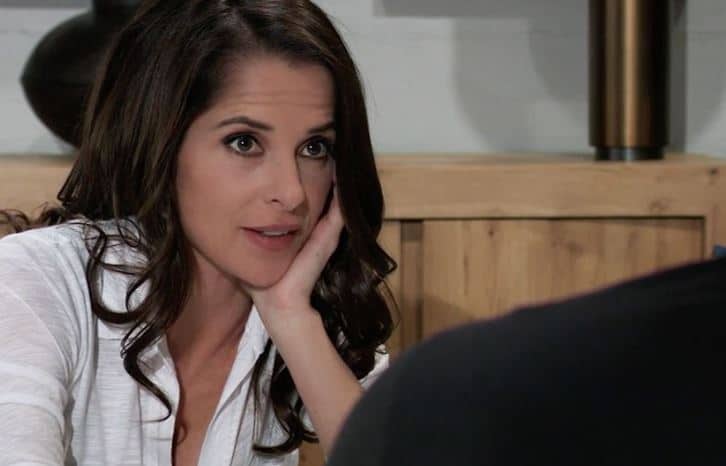 General Hospital fans are not entirely sure that things this week will really turn out to be what they seem. For one, we know that Margaux is not going to be very happy that there is much going on with the news Jordan has to share. She will not appreciate that Jordan is bringing her bad news. She had it in her mind that things would go the way she thought they would go, and this is not what she wanted to hear or thought she should hear. She's mad, and there might be very little that will change the way she's feeling about it. For the moment, though, she will continue to dig until she can come up with something that works for her. She might even begin to ignore the truth and look for things that make her theory seem more realistic simply because she is so obsessed with it at the moment.
And then there is the fact that we are going to see that more is happening as Kiki is on top of Ava. She's not happy with her mother, and she's not afraid to make sure her mother knows this. She spent the day yesterday telling her she cannot do the things she's doing and that she has to get her life together. This is the second time in a week someone has put her in her place, and she's not a fan. Ava has to get some kind of control over herself at this point, but she seems to lack the ability to make good choices or do the right thing. We simply aren't sure she can do that, and we don't think that she will take Kiki's words seriously in the next few days. It's not looking good.
What's Happening on General Hospital
https://twitter.com/GeneralHospital/status/1048566042111488000?ref_src=twsrc%5Etfw
We love Birthdays! Happy Birthday to Wes Ramsey on his special day or week, depending on how you celebrate. Head over to the General Hospital page and send him some love. It's time for him to get a little birthday wish from fans, especially considering he's been such a bad guy lately.
What's Next on General Hospital
"I want you to stay… " #GH55 pic.twitter.com/QaNzeygf8Q

— General Hospital (@GeneralHospital) October 8, 2018
Margaux is not about to let that bad news that Jordan brought her stop her from working her magic. She's got a theory and an idea. And she is not letting that go. She's woman with a serious axe to grind, and she happens to have what she might assume is an ace in her hand. She's going to use it, get what she wants, and she's not about to worry about how anyone else views her or considers her. She's not afraid of anyone around here, and she will do anything to get what she wants. She's that kind of girl. And this is one situation we think she might actually make work in her favor. She's a mess right now, but she's not above anything that will work in her favor. What is it? We don't know, but we do assume it must be pretty good.
Kim is not happy. Her son is dying. He's still unaware of the truth she's working so hard to keep from him, and she's looking to make some big changes. She has to take drastic measures to work this out in her favor, but we aren't sure what she can do. She can't exactly cure him, but she might know something even we don't know at this point. Will she go out of her way to prove she has the answers to these problems, or will she make things a bitter problem than it is already? We don't know that she's up to anything good, but we do know that she's got a son who is also up to something.
Stay tuned for more General Hospital and be sure to check out TVOvermind daily for the latest General Hospital spoilers, news, and updates.