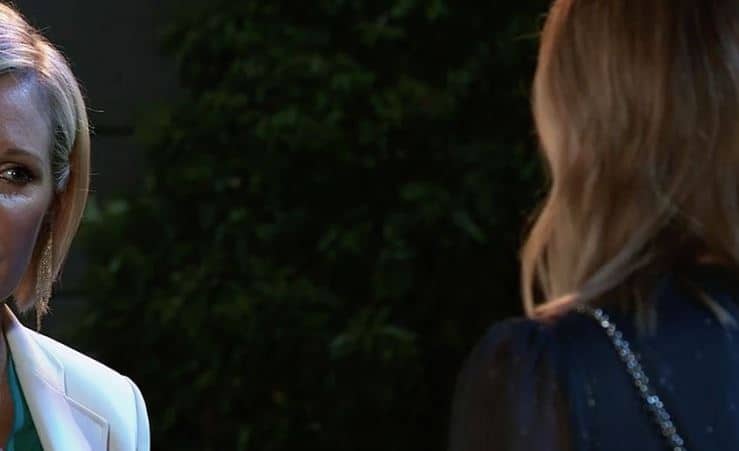 General Hospital fans are sure that Margaux is going to make a mess of things. She's working so hard to make sure that she can get this situation to end on her own note, but she's not getting what she wants. She had Jordan bring her information that didn't turn out to be what she wanted. It was bad news in terms of what she was hoping for, but she's not about to let anything stop her. She's got an ace up her sleeve right now, and it's all good news for all of them. They have to sit back and watch her fall apart, and that's what we think will happen. For now, though, she's sure she's got this in the bag and she can get this to work in her favor no matter what else happens. There's just nothing to stop her in the meantime.
But there is a bit going on with all that's Oscar-related. He and his mother are not going to make much of a change in their own beliefs at this point. They are not going to stop and carry on with their lives as they see fit, and they are not going to make many positive changes as a whole. They are both mad at one another, though Kim isn't mad so much as she is terrified and worried about all that's going on in his life. She's got to protect him, but we all know she's doing this the wrong way. She needs to stop what she is doing and get over herself, but we don't think she can handle this right now. As a matter of fact, we aren't sure she can do anything that will make this situation better in her own mind. She might just have to stop what's going on.
What's Happening on General Hospital
Yes !!!!! #GHBaby #GHFamily https://t.co/h0bz7adp7M

— Laura Wright (@lldubs) October 8, 2018
We totally agree, and you should see it if you missed it. It's not something you want to miss seeing a child this talented on the dance floor. He's a star, and we love everything about it. If you didn't watch, go do that now. If you did watch, tell us what you felt about it.
What's Next on General Hospital
"I want you to stay… " #GH55 pic.twitter.com/QaNzeygf8Q

— General Hospital (@GeneralHospital) October 8, 2018
Carly is going to make some decisions in her own life, and someone is going to agree with her. But don't be surprised when you find out it's not her husband or her kids who think that what she has to say is the right thing. It turns out, she's really just working very hard to convince people she's right, and the only person who really believes her is Jason. Of course, that's his very best friend in the world, and he will support her no matter what she does. There's nothing that's going to change his mind at the moment, but we do know that he can be there for her even if he doesn't agree with her. For now, though, we think he will do anything and everything to support him and make it possible for her to believe in herself.
On that note, Oscar is going to star this day with Liz as his nurse. If there is anyone who can make him feel better about what is going on in his life and what is going to happen to him, it's her. She's someone who brings about a lot of support and happy feelings, and there is nothing that they can do to make sure they get this situation fixed. They are in a good place with one another, and they are in a good place with their jobs. She's going to do all she can for him, and she will not lie to him. We suspect that she will always be honest with him about his diagnosis and what is happening in his life, but we don't know that Kim will appreciate any of that.
Stay tuned for more General Hospital and be sure to check out TVOvermind daily for the latest General Hospital spoilers, news, and updates.