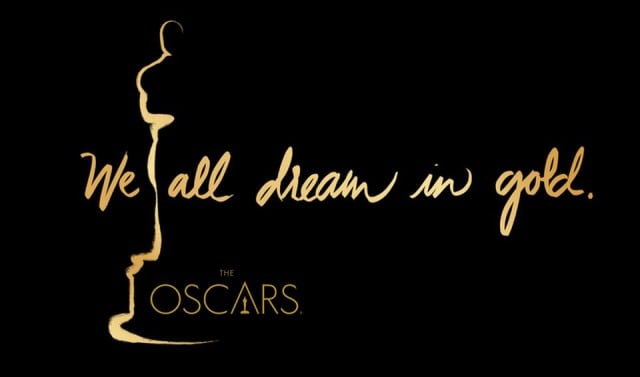 Another year of honoring those in the film industry has come to an end. That is, until next year when films made in 2016 will be honored. I watch the Oscars every year and this year's Academy Awards, hosted by Chris Rock, kind of made me lose focus for a bit. I understand that he's trying to keep the audience entertained for three, four hours, but the way that he executed it just seemed a tad off to me.
I would also like to put in my two cents for the camera work that was done for the broadcast, there's no need to pan to every nominee that's shown on the drop-down screens. Instead, the screens can be dropped down and then as the presenter announces the nominees, the pictures of said nominees can be displayed while the camera takes a wide shot of the presenter onstage. It may or may not work for next year's Academy Awards broadcast, but that's what I have to say on the matter.
Aside from Chris Rock's average hosting skills, and Patricia Arquette almost putting everyone to sleep when she presented (sorry, Deputy Director Ryan), there were some excellent parts during the broadcast, like the various "deleted scenes" from nominated films, for instance, that was very well done. Makes me wonder how it was done. Did they work with the nominees on the set of their respective films or was it filmed separately and then edited it to make it look seamless? I think it was the latter, but either way, it's awesome.
I also liked the part where a person wearing a bear costume sat in one of the seats on the balcony to represent the CGI bear that mauled Leonardo DiCaprio's character in The Revenant. I laughed out loud when the camera cut to the fake bear applauding along with everyone else. I quite enjoyed the musical performances by Sam Smith, The Weeknd and Lady Gaga as they sang their songs for Spectre, Fifty Shades of Grey and Hunting Ground respectively. I almost teared up when Lady Gaga performed her song and seeing the survivors of sexual abuse come out to join her onstage. It was a truly powerful moment.
Overall, the broadcast was pretty decent, I half-wanted Sylvester Stallone to win an Oscar for Best Supporting Actor for his role in Creed, but I'm glad that Mark Raylance won for his role in Bridge of Spies and that Leonardo DiCaprio finally won Best Actor for his work in The Revenant (I think we all called it on this one). I jumped for joy (no pun intended) when Inside Out won for Best Animated Feature and applauded when Spotlight won Best Picture. Now I really need to watch this movie.
Photo via ABC