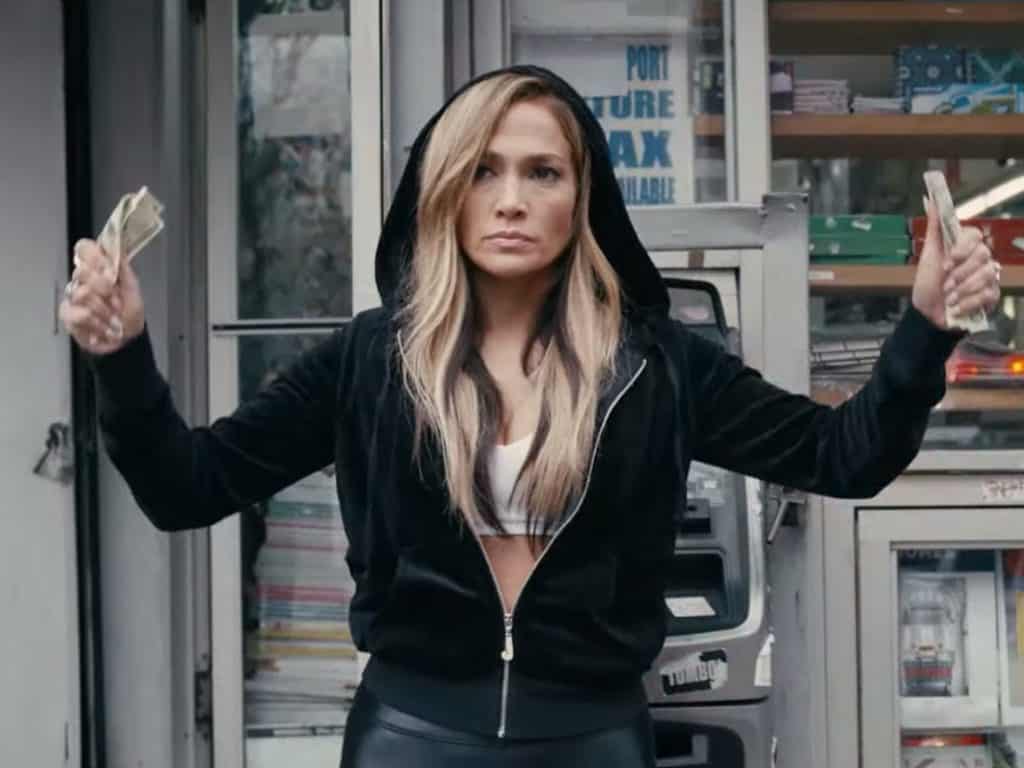 As I look back over the Oscar snubs for this past year, the ones that jump out at me as the most egregious, most blatantly racist and most nakedly misogynistic all seem to come from the Best Supporting Actress race.  The general consensus amongst ardent Oscar viewers is that the supporting races are where the most interesting performances live.  Unburdened from the weight of having to carry an entire movie on their backs and the expectations of existing as the film's public-facing moral center, a film's supporting roles are where movies tend to come alive.  It's where you might place an interesting, morally-ambiguous character, a fun narrative beat to shake up the larger narrative or a great old actor who has sadly aged out of most leading roles.  This is where you get your Tom Hardys (for The Revenant), your Christoph Waltzes (for Inglourious Basterds), your Jennifer Hudsons (for Dreamgirls) and your Regina Kings (for If Beale Street Could Talk).
But for as much fun as this category typically is, this year it feels the most milquetoast of all.  Jennifer Lopez, presumed their obvious winner for this category back when Hustlers released in September, was straight-up ignored for her captivating performance of Ramona Vega, a veteran stripper who, when the economy collapses in the mid-2000s, turns to ripping off rich Wall Street brokers in order to survive.  From the minute she appears in the movie to its closing moments when she literally lets all of her ill-gotten gains slip through her fingers, Lopez is the beating heart at the center of the film and unquestionably one of the core reasons why it holds up as one of the year's hands-down best films.  The role demands that she be incredibly physical, charismatic and darkly complicated (requiring her to negotiate, in real time, the moral complexities and real-life ramifications of her chosen course of action).  It is an incredible performance – one of the all-time greats for this category – and they just… didn't… nominate her.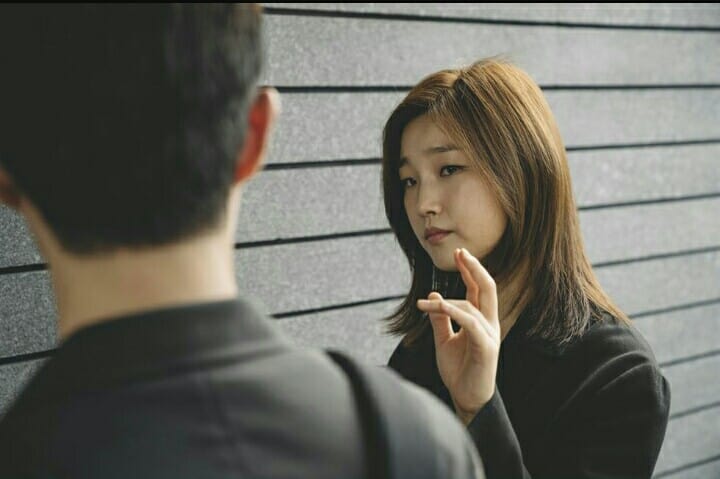 What's even more infuriating than the fact that the Academy saw fit to pass her by are the very specific reasons why so many of them admit that they did.  In the filmic equivalent of sitting down in a backwoods diner to interview racist Trump supports about politics, The Hollywood Reporter's Scott Feinberg sat down with one anonymous Oscar voter to see what he voted for (and why he voted for it); when it came to the subject of Jennifer Lopez and Hustlers, his opinions were… illuminating:
Fuck J.Lo. I'm allergic to that movie. It isn't a movie about "empowering" women; it's a movie about slipping asshole men roofies and fucking jacking them.  Roger Corman made better stripper films.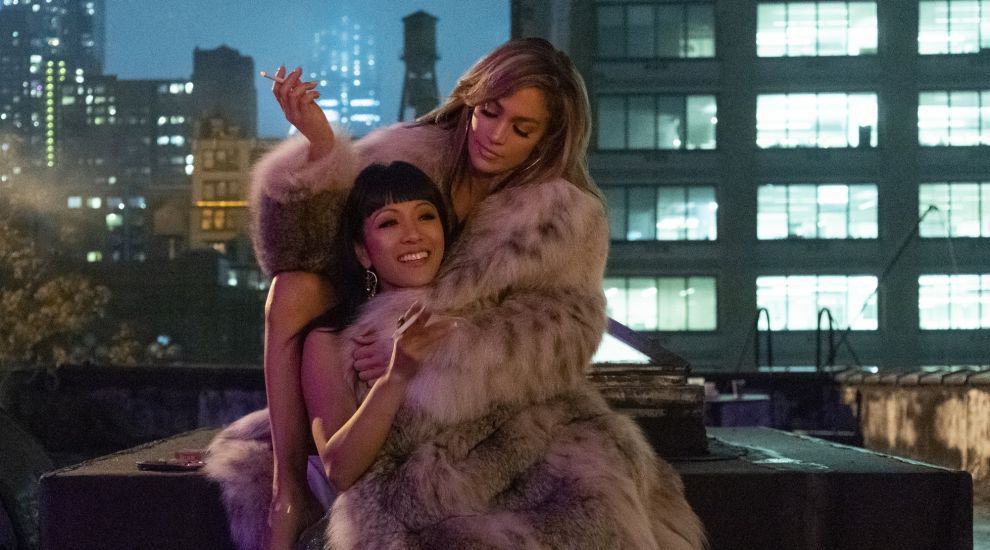 The parallels between the Academy's perceptions of Jennifer Lopez in Hustlers and Lupita Nyong'o in Us could not be any clearer here.  The Oscars, after all, have a preferred type of minority actor, and it's largely the same regardless of that actor being Black or Latino or Asian.  Just like how Oscar voters sent a clear message to Lupita Nyong'o that they liked her more as a slave than as a complexly realized free woman in the modern day, Oscar voters have sent an equally clear message that they would rather see their Latinas as servants for the wealthy (Yalitza Aparicio in Roma) than as morally complicated women desperately trying to survive the only way she knows how amidst the greatest financial disaster since the Great Depression.
The Oscars has no room for "uppity" actresses, it seams.  This is even more graphically expressed when that same Academy voter went on to explain why he voted for Margot Robbie in Bombshell, where she plays a compliant sexual-assault victim of notorious sexual predator Roger Ailes.  He says, "sure I have a crush on her, but she is also so accessible as an actress."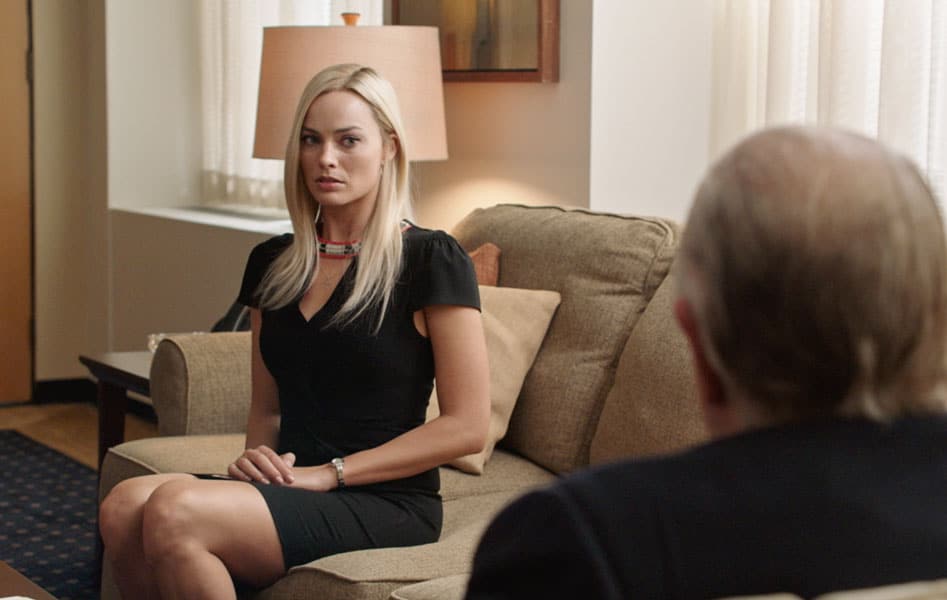 Understand, this is not me trying to raise up Jennifer Lopez by putting down Margot Robbie, or by idealizing the life choices of Ramona Vega while demonizing those of Kayla Pospisil (a composite character drawn from multiple real-life Fox News employees assaulted and propositioned by Ailes).  I am merely pointing out a systemic pattern of racism and sexism that is rampant among the Academy's votership: one that privileges the work (or depictions) of sexually compliant White women while excoriating sexually unavailable (or sexually dominant) women of color.
But it isn't as if Jennifer Lopez was the Academy's only choice when it came to high-end performances by actresses in a supporting role this year (even if she was undoubtedly the best).  As was the case in the Lead categories this year, Parasite offered some of the best supporting performances of the year.  Relevant here is Park So-dam, who played the daughter of the impoverished Kim family.  In the film, her technical ingenuity at forging the necessary IDs and credentials is what allowed her family to infiltrate the wealthy Park family as their employees.  It was her quick wittedness and canny observations that allowed her to pass as an upper-crust art therapist for the young son of the Park family.  It is a marvelous balancing act of acting – one which helped earn Parasite a best acting ensemble award from the Screen Actors Guild – but which was unceremoniously overlooked by the Academy, as if her (and her fellow actors') contributions gave nothing to the lingering power of that film.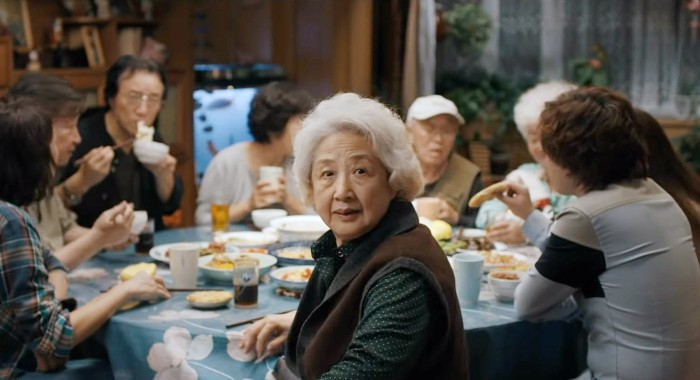 In a similar vein, the Oscars' flagrant oversight regarding The Farewell, one of last year's best and most acclaimed films, has not gone unnoticed.  And right up there with Best Actress absentee Awkwafina is Best Supporting Actress absentee Zhao Shuzhen, the actress who plays the ailing grandmother whose pending death is at the center of the film's narrative.  The woman gives an absorbing, heartfelt performance that is as arresting as anything seen on screen all year.  She sometimes cluelessly, sometimes cannily, navigates through the chaotic world of relatives and marriages to deliver a powerful and lasting portrait of a commanding matriarch who doesn't realize just how frail her life has become.
One of the great surprises of the year was Da'Vine Joy Randolph playing Lady Reed in Netflix's Dolemite Is My Name.  Going into the movie, I had of course heard that Eddie Murphy was show-stoppingly good in a role he was born to play featured up-front and center in one of the year's best films.  So when he walked on screen and stole the show out from under everybody, it didn't come as much of a surprise.  But then in comes Da'Vine Joy Randolph, a relative newcomer in only her third film role (the others being 2012's Ma' George and 2016's Office Christmas Party), who was absolutely magnetic from start to finish (almost enough so to pull me away from Eddie Murphy's more bombastic performance).  The confidence she poured into Lady Reed – a female counterpart to Rudy Ray Moore's titular Dolemite – belies her brief stint in Hollywood, and her indelible charm and personality shines through every time she steps into frame.  She smart and sassy, fun and funny, and a great deal more memorable than any of the actual women nominated for this year's award.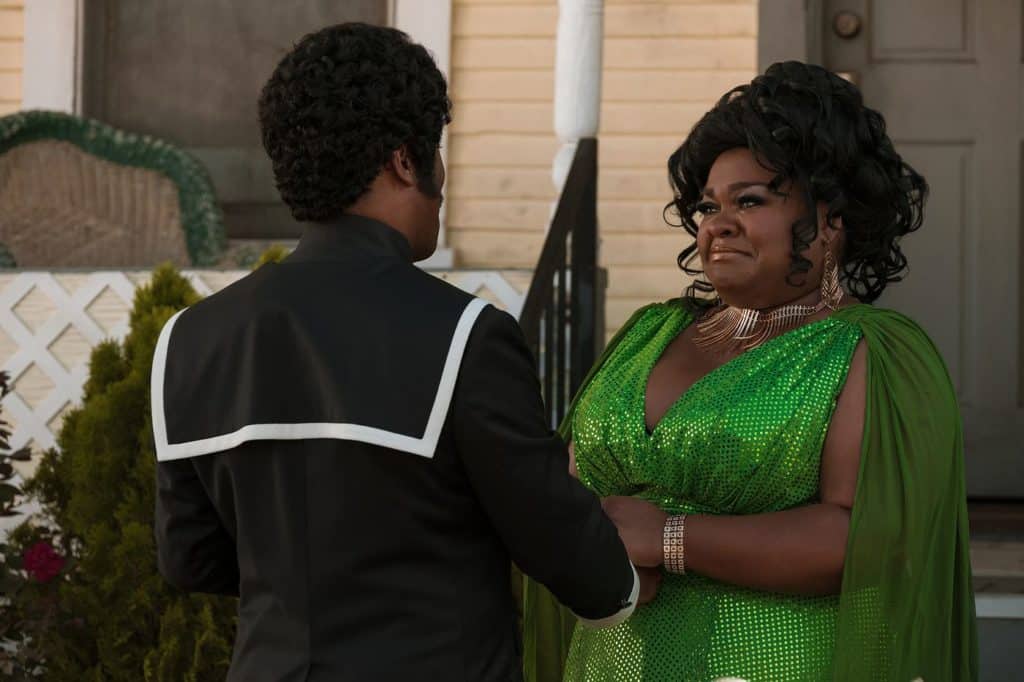 And then of course there is Shahadi Wright Joseph, another overlooked alumnus from Jordan Peele's Us.  The simple fact that needs to be acknowledged here is that Us has one of the most spectacular casts in a Hollywood film in years: one in which every cast member pulls a staggering double-shift by portrayal a pair of radically different characters, each possessed with vastly different verbal and physical mannerisms.  And what's more impressive is that each of them pulls off this herculean task with seemingly the greatest of ease, so much so that I oftentimes questioned whether or not Peele used look-alikes to fill in the roles of the tethered characters.
Lupita Nyong'o is, of course, the most central stand-out of the cast, playing both its central pro- and antagonist.  Winston Duke was the most surprising of the group, in that the power of his two characters is much more subtly realized than the others.  But Shahadi Wright Joseph is no less impressive in the dual roles of spoiled child Zora Wilson and the psychotic Umbrae.  It's not as if the Oscars haven't recognized the industry's youth before (after all, Abigail Breslin and Saoirse Ronan both got acting nominations at age 10, and Quvenzhanè Wallis did so at the age of 9, a role that she received when she was only 5 years old).  Like Nyong'o and Duke, the strength of this double-role is simply one of the best examples of craft of anybody working last year, and that not one of those three was deemed "Oscar-worthy" is a black mark that will forever haunt the Academy awards from here on out.
Just how the Oscars looked at the crop of movies they had to choose from and decided that a lineup of (nearly) all White nominees was the way to go is beyond the pale.  Oscar defenders love to argue that you can only reward what you find in the wild (in other words, you can't nominate a person of color's performance if they simply aren't getting any roles).  And while that is true in the abstract, the fact of the matter is that the Oscars willfully chose to not nominate actors of color in a year bursting at the seams with remarkable performances from them.  And when asked to defend their choices in the press, the best they can do is slut-shame them and talk about how pretty and unimposing the White women were this year.  This makes it painfully obvious to even the most casual viewer that Oscar voters don't want talented women giving nuanced, lived-in performances; they just want photogenic props that will smile prettily for the camera.