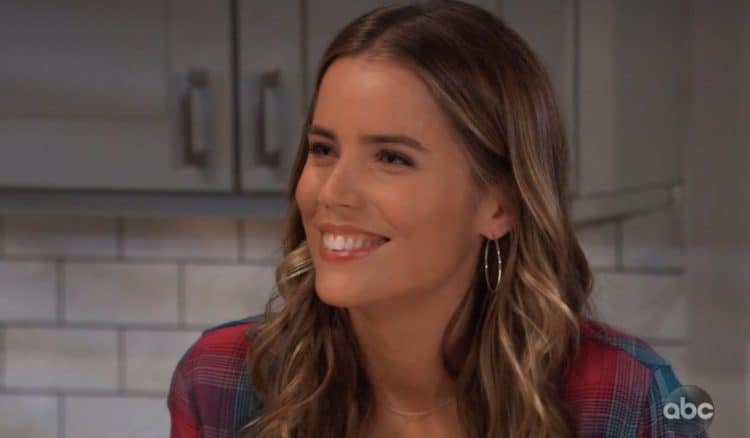 General Hospital fans have so many questions about so many things going on right now. But, how do we handle these things without first taking a moment to discuss some of them? There is a lot of ugliness around here, and some of that has more to do with the things that other people are up to than what they are doing in their lives. On that note, there are also some people who are happier and more energetic, lighter, and better than ever. What about them and their life stories? How do we figure things out with them when we don't know for ourselves how things might work out? What do we do about the things that are happening in our lives when we don't even know what's going on ourselves? Let's talk about what's on our minds.
Jason and Sam
We worry so much for them. They are such a wonderful couple, and we are so worried about all they are doing, what they are doing, and how it will work out for them. They have so much to offer one another, and we can only hope that they can get it together and make it work. So many things seems to work against them more often than not, and we cannot figure that one out. Can they get past this and move on in another direction? Can they focus on things that are meant to be in their lives, or do they need to focus on other things? We want to see them make it, but they will only make that happen if they can focus on one another and not let anyone get in between them.
Jason and Drew
Can they ever create a bond with one another? Can they ever find a way to make sure they can get through this situation and work together? Can they ever figure things out in their lives and make it work in their favor? Can they ever get it together? We really don't know, and we really aren't sure how that will work for them. They have a lot to work on, and that's all right. But, what about the many things we didn't see coming in the past? What about the many things that didn't happen when he came back and took over his life as Jason and Drew learned who he was? They had so many opportunities to bond, and they both decided not to do that. What will happen now that they have to grant Oscar's last wishes? Will it work? We hope.
The Truth about the Baby
Now that Shiloh is looking to find his son, he will do that. He might have been slightly derailed based on this information he's living right now, but he's going to make it happen. He's going to find that this doesn't work in his favor, and that's all right. He's got a lot on his plate, and he will get to it. And, when he does, there is a lot of stuff that will happen. For one, Lucas will realize this child is not the one they adopted. Then, Brad will end up losing Lucas. Willow will end up crushed that this baby is not her baby, because she did not know her baby died. Michael and his family will face so much joy, and that will be a beautiful thing. They have faced nothing but hardship and devastation for so many years now. Ever since Morgan died, they haven't had a good year. They lost Morgan. They almost loss Joss and her situation. They almost lost Kristina. They learned about Jason and Drew. They almost lost it all because of Nelle.
And Nelle had one more horrible thing to do to all of them, which was to give away her baby and pretend it died during birth. She is a horrible person who gave Michael's baby to someone else to raise and pretended their dead baby was her own. She's a monster, and this is not something that they will be able to move past without some struggle. But, we hope that they can do it, and we hope this goes down soon.