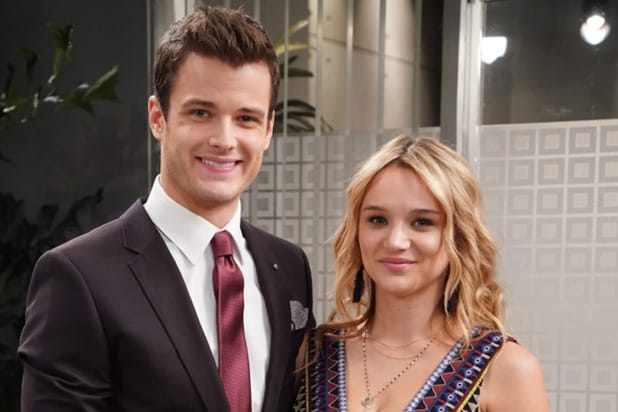 Young and the Restless fans are concerned about many things, and we have to take some time to discuss those things. We know that some people will never make a good decision when it comes to their own lives and what they are living, but we also know that some people will find that they can do that on their own. We know that there is a chance someone will end up hurt in any situation, but we have to tell you we are so worried for some people, and we cannot help but wonder if you are worried about them, too? Sometimes, we like to take a moment and we like to sit back and wonder about a few things that are on our minds, and this is one of those times.
Abby's Life
She let Nate kiss her, and we are glad she's making some strides to move on in her life. What Arturo brought into her life was nothing short of a total mess she did not need at that point in her life – or at any point in her life, if we are being honest. But, she is a woman who needs more help that she is willing to admit, and we get that. But, for now, we have to ask ourselves if we think this thing with Nate might work out? We are not convinced that she is as into him as he is into her, and we aren't sure she's not trying to force this situation to her advantage in every manner of speaking possible. She's got a lot on her mind, but we also don't know if there is much else we can do at this point but sit and wonder how it's all possible.
Billy
He makes bad choices on the most consistent basis. He manages to do all he can to make sure he makes no good choices, and it's not something he will ever change about himself. The problem, as we see it, is that he does not see it. He cannot see that his choices are not good. He constantly makes the decisions that we know upset him and make him feel worse about himself, and that is all there is to it. On the other hand, of course, we know that all he wants to do is better his life. However, we know he left his mother, Jill, out of some very important aspects of his life recently, and that makes us worry about him. He's not the kind of man who can get away with that and make it all right, and we know that. We know he is not the kind to treat his mother like this, yet he did, and we want to know why.
Nikki
Does anyone else feel as if she is hiding something? Well, she's always hiding something, and we know this for a fact after so many years of watching her on the show and in Genoa City. But, we are talking about something that might just be deeper and more amazing than anything. She seems to have some issues in her life that she might not be discussing. We can see it in her actions, hear it in her voice, and so many of the things she's had to say lately just don't add up. There is so much that we don't know, but we suspect that she's not being entirely sure about anything that she's had to say in the past few months. Do we have any idea what this might be? No, we have no idea, but we know that there is more to this than we might imagine. We know that there is nothing in the world worse than what is going on in these people's lives, and that's just a fact. But, for now, we have to ask ourselves if there is any reason we cannot see her telling the truth. We suspect that there will be more to this in the near future, and we will not be surprised when something horrible, terrible, and unthinkable comes out. Are you on the same page as us, or do you think that it's nothing?