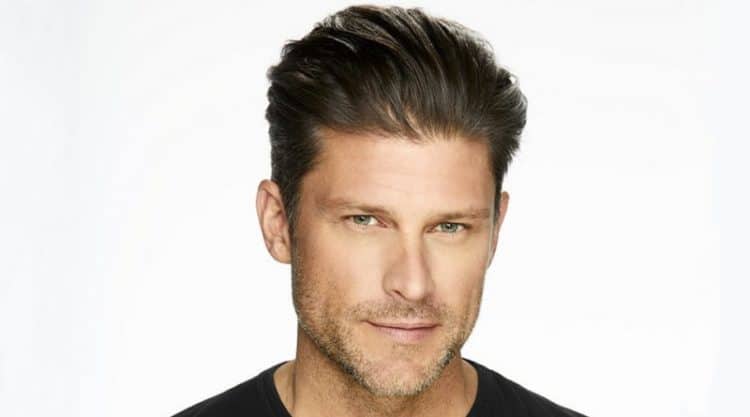 Days of Our Lives fans see a lot of characters come and go around here. We get it. We see people change all the time, and sometimes those changes are good ones. We've been watching this show for a long time, and there are some people who have made some big changes over the years. However, we don't want to talk about them. We want to talk about the biggest changes of the year. There have been so many, and we are so good with that. But, the 2018-2019 year has been one for the books. The people who have come to the table and made changes for the better have been good, and we cannot help but wonder if they will continue to get better. Do you agree with our favorite positive changes of the year?
Eric
Eric hasn't changed too much, but he's changed enough lately. He was a man who was so miserable and so unhappy that he didn't even tell people he was out of prison and living his life again. His friend found out he was out and she was shocked. He killed a man because he chose to get behind the wheel of his car drunk and do horrible things. We know that his life is not what he thought it might be, but we also know that his life is a horrible situation only when he lets it be that. He is a man who does have a lot to live for, and he's been slowly making some positive changes in his life lately. We love that about him, even when things were going so poorly for him. He chose to get out of bed and try to live his life. He chose to try and make it better, and that was a lot more than he did in the past. He gave himself some grace and some credit, and we appreciated that in a way we couldn't even handle telling anyone else. He's a man who doesn't have much to offer when he's not aware of it, but he does when he puts his mind to it.
Xander
His change is small and new, but we are here for it. He's only just beginning to make his changes, but they seem to be good ones. He didn't kill Ted when Kristin ordered him to. He didn't kill Ben when Victor told him to do it. Considering he has been nothing more than a killer for hire for so many years, we are shocked by this, and we love it. He's been so amazing lately, and we love it. He's doing good things for himself. He's falling for a woman, and not by kidnapping her and forcing her to marry him so that he can be with her. He's actually letting her make the choices. He's letting her make the moves. He's letting her make things work for him. He's doing all he can. He's changed, and we are so hopeful that he will continue to change and that he will make all the good choices in the future. We do want more for him, and we think this might be it.
Ben
Of course he is our favorite. How does anyone not love him and want to spend time with him loving him more than he has been loved in the previous years? He has been a champ in so many ways, and we love that about him. He's been all we've been looking for, and he's been someone who has made us so happy with himself. He was a young man with mental illness that made him realize he could not control his life, his feelings, or anything else about this. He's been a mess. He's been in trouble. He's been all the things we hated in person. He is a murderer. He spent years trying to kill Abigail. He spent years terrorizing Salem, and we hated him. But, he's changed. He's a good kid at heart, and we love this. He loves Ciara, and we love seeing how good their love is for one another. They are lovely together, and we cannot find anything about that we don't love.