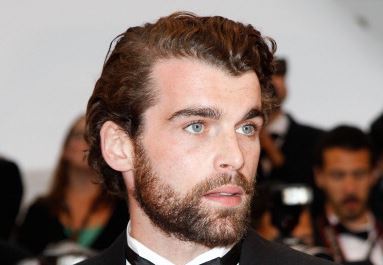 Outlander just wrapped up its 16-episode first season on Saturday, but we already have our first bit of casting news for Season 2. We now know who will be playing Le Comte St. Germain and Jared Fraser, two major characters we will meet for the first time in the Starz drama's second season.
As first reported by E! Online, French actor Stanley Weber will play Le Comte St. Germain, "a wine merchant and member of the French Court, who has a reputation for ruthlessness, as well as for dabbling in the occult. Book fans know that although he doesn't come close to the treachery of Black Jack Randall, he's also a bit of a villain. Weber will appear in most of the episodes that take place in Paris."
Additionally, as first reported by Access Hollywood, the character of Jared Fraser, Jamie's Scottish cousin who lives in Paris, France, will be portrayed by Scottish actor Robert Cavanah. Per Access Hollywood, "Jared is a successful wine merchant (and strong Jacobite). Jamie and Claire will live in his mansion in Paris in Season 2. They will also manage his business while he travels to the West Indies."
As Outlander fans know, the series' first season finale ended with Claire and Jamie boarding a ship for France after Jamie had been rescued from the clutches of the evil Black Jack Randall (Tobias Menzies). However, Randall's torture and rape of Jamie will not be forgotten, as his emotional scars will be something he continues to deal with in Outlander Season 2, while he and Claire also await her giving birth to their child.
What did you think of Outlander's Season 1 finale, and what are you most excited about for Season 2? Comment below and let us know.
Photo by Andreas Rentz/Getty Images