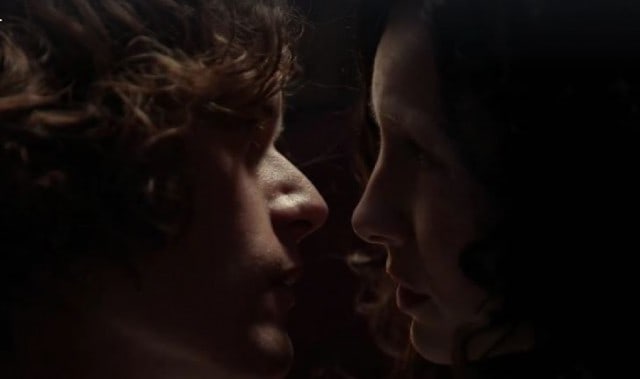 After releasing announcing the premiere date and releasing a new poster for Outlander Season 2 earlier today, Starz has now unveiled the first full-length trailer for the drama's upcoming second season, and oh boy, is there a lot to talk about.
Without revealing who it is, it appears that someone else will learn that Claire is from the future, and he looks to be very much a part of Claire and Jamie's plan to "rewrite history." Not to mention, there's intense action (Jamie gets into a brawl and appears to be with his Scottish comrades as they head into battle), incredible costumes (look at Claire's dresses!), and lots of steamy scenes (many shots of Jamie and Claire barely clothed, or not clothed at all).
However, it's the end of the Outlander Season 2 trailer that will really leave fans with their jaws on the floor. There's a touching exchange between Claire and Jamie, where they promise to commit to their mission and each other.
"We have to trust in this," Claire tells him.
"In this, I do," Jamie responds, clutching her hand. "In this, I will."
But right after that, there's a shocker of a scene: Claire sitting in what looks to be a hospital bed back in 1945, as Frank enters the room.
"I'm back," Claire says in disbelief.
"And I am so grateful," Frank tells her.
Is this just a dream, or did Claire really return back to her time? We'll have to wait until Outlander returns this spring to find out.
Outlander Season 2 premieres on Saturday, April 9, at 9 p.m. on Starz. Check out the new trailer below:
It's time to rewrite history when #Outlander returns April 9! Watch the official trailer here.https://t.co/WPOCdiwugX

– Outlander (@Outlander_Starz) February 11, 2016