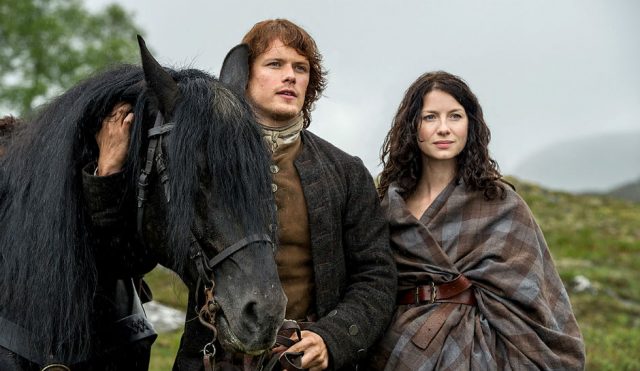 While we will still have to wait a while, at least we know that Outlander Season 3 is premiering in September of 2017 on Starz.   This is a much later date than fans were hoping for considering that the first two seasons premiered in April.  Fans are being asked for a little bit of patience so that the story can be developed properly.  Starz President of Programming Carmi Zlotnik said in a statement. "The scale of this book is immense, and we owe the fans the very best show. Returning in September will make that possible."
In addition to having to wait longer the show is also shooting its last five episodes in South Aftrica rather than Scotland. Sam Heugh and Caitriona Balfe have bid goodbye to Scotland in a cute little video below for fans:
According to The Wrap
he new episodes pick up right after Claire (Balfe) travels through the stones to return to her life in 1948. Now pregnant with Jamie's (Heughan) child, she struggles with the fallout of her sudden reappearance and its effect on her marriage to her first husband, Frank (Tobias Menzies).
Meanwhile, in the 18th century, Jamie suffers from the aftermath of his doomed last stand at the historic battle of Culloden, as well as the loss of Claire. As the years pass, Jamie and Claire attempt to make a life apart from one another, each haunted by the memory of their lost love.
Save