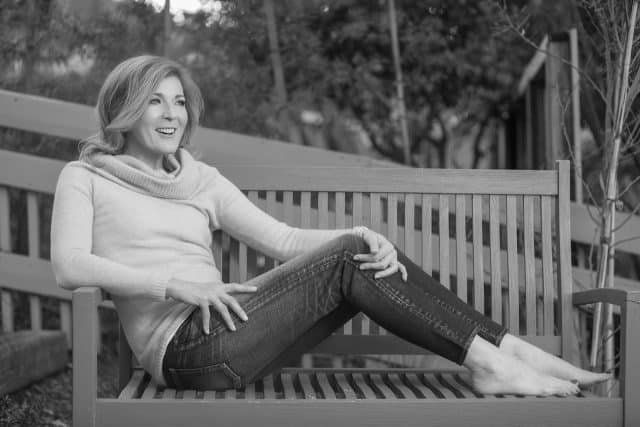 In a world of mainstream drama, it's always refreshing to find a show with such a unique perspective on life. WGN America's Outsiders is certainly that. The show follows the story of the Farrell clan who live in rural Appalachia. They stick to their own, answer to no one, and will do anything to protect their land from outside forces. Before beginning production on the second season, the hit show's star Tina Alexis Allen talked with TVOvermind about what makes the show unique, what to expect for season 2, and upcoming projects she wants to draw fans attention to.
For those who haven't yet seen Outsiders, why do you think people should be tuning in? Are there central themes you think that people can relate to?
It's a unique world that we haven't seen before on TV. Â We are a family — The Farrells – who have lived on Shay Mountain in Kentucky going back 200 years. And the townspeople and the mining company want us off the land. There's a lot of people experiencing similar feelings of being disenfranchised. There are people who just want to live their lives and be left alone. Government and Corporations infringing on various life styles is happening in American on the left and the right – and in our show too. Thematically, there are so many parallels to what's happening culturally in terms of us vs them. The other reason to tune is we have a stellar ensemble lead by David Morse, Ryan Hurst, Gillian Alexy, and a host of great actors; as well as executive produced by Paul Giamatti. So, lots of reasons to watch!
What can you tell us about your role as 'Shurn'? What drives her as a character?
We meet Shurn on the worst day of her life. She learns her son is dead, and she holds Big Foster (David Morse) responsible. It was his idea to let my son go off the mountain on a gun run. What drives Shurn is a combination of rage and grief and the absolute need that Big Foster doesn't destroy our family. He's out of control and I'm determined to do anything I can to save my family, since I couldn't save my son. Shurn is fierce, unafraid of Big, devastated, and absolutely has nothing to lose. Speaking her mind is one of the things I love about her. Â She has no mask.
What have you learned from filming "Outsiders"?
I've learned that the Appalachian people were descendants of Scots-Irish who spoke an Elizabethan type language. So, when it comes right down to it, many of the phasing still used by Appalachian people isn't "backward" or "uneducated." In fact, much of it is basically, Shakespearean. Their remote life style, living in the mountains, was a big factor in preserving the language.
Is there anything you can tease about what's coming up for you and this role?
Well, if the writers listen to the fan groups — there could be some heat between Shurn and Krake, the family wine maker. They already dubbed the potential romance #Shrake. I love these fans — they are so passionate about their Farrells. But it's all up to our amazing writers.
You didn't take a typical path to Hollywood. What drew you to theatre, film, and television in the first place?
It's a mysterious as Shay Mountain, really. I had never thought of entertainment although when I was working as an executive in the fashion industry, I started seeing Broadway shows. Perhaps the creativity of that, as well as the attitude in New York that if you work hard anything is possible. And people go for their dreams. So despite being nearly 30, I decided what the hell, I'm going to take an acting class and see what it's all about. That was the beginning. But prior to that, it never crossed my mind, never even did a school play so it did kind of come out of nowhere.
Where are you in the development of your solo show, "Secrets of a Holy Father", for television? Any other projects you have in the works?
Secrets of a Holy Father is being published as a coming of age memoir by Harper Collins imprint Dey Street in 2017. And Yes, I am working on the story for TV.  I also, have a psychological thriller that I wrote and am in development on to play the "villain." It's a super juicy role.  Secrets of a Holy Father, the solo show is probably going to have an extended Off-Broadway run after the book comes out.  Next, I'm off to Pittsburgh to begin filming Season Two of Outsiders. If you haven't seen it, reruns will be coming soon on WGN America.
You've been very vocal on social issues such as gun violence. Do you feel a responsibility as a performer to use your rising platform?
I feel responsible as a human being to engage in service and philanthropy. Having a celebrity platform is a privilege that I take very seriously and am enormously grateful for.  But everyone can make a difference.  I co-founded Gina Raphaela Jewelry and we created the No More Violence collection (sold at Barneys and online) with a mission of promoting peace. We use deconstructed bullets and turn them into beautiful and bold pieces of jewelry.  Partial Proceeds have benefited Stop Violence Against Women and Moms Demand Action.  (You can follow the project on their Twitter handles @ginaraphaela @tinaalexisallen.)
Season 2 of Outsiders Premieres January 2017.