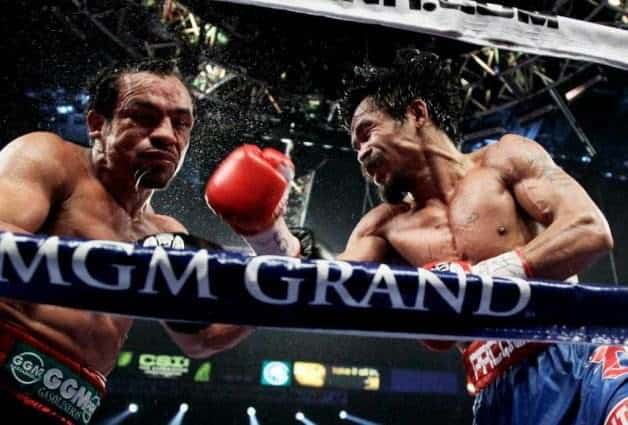 Depending on which article you are reading, UFC prez Dana White has varying thoughts about last nights show-down between free UFC/MMA fighting and Pay-Per-View Boxing in the form of Pacquiao Vs Marquez. In some soundbites, White is non-confrontational, even suggesting that the UFC even could potentially help sales of the Pacquiao Vs Marquez fight, whose faithfuls paid up to $65 to watch the rematch. In other quotes, White, as he is known to do, is loudly ringing the death bell of PPV boxing."Once the pay-per-view model came out, boxing stopped putting big fights on free TV, and I think it damaged the sport, so our goal is to bring big free fights back to television."
The rivalry between the sports of Boxing and MMA is nothing new, and the debates are more complex than you might think. For instance, the question of whether an MMA fighter is superior to a Boxer seems to have been answered, with boxers often getting out-grappled by the mufti-disciplinary MMA fighters – yet, the question lingers as to how an MMA fighter would fair taken out of their element and forced to study the 'sweet science' that is the beating heart of fights like Pacquiao vs Marquez. (And yes, pure hearts of both brands, I'm aware matches have taken place, but none that featured certifiable masters of either branch.)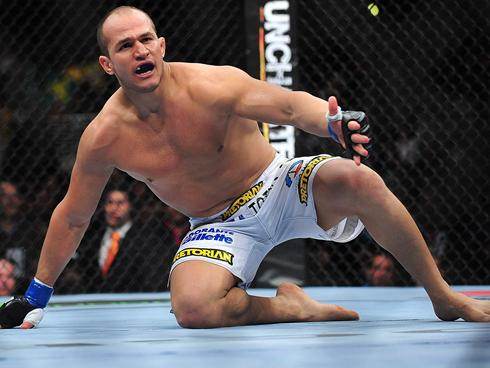 Both sports are more about the exhibition than the science, and one area where Boxing continues to dominate MMA is in the marketing of its superstars. Sixty-five bucks to watch Pacuiao vs Marquez in sparkling HD might seem steep, but there is little question about who you are paying to see. UFC has many superstars within its own insular world, but none carry the name recognition of Pacquiao, Mayweather, Tyson, Ali, or Rocky Balboa.
Comparing TV ratings to Pay-Per-View revenue is practically as convoluted a matter as comparing these spots to one another. On one side, free TV you have the almost circumlocutory descent into ratings shares, age groups, etc., and on the other a seemingly bottom line of PPV buys, ticket sales, corporate sponsorship, and merchandising minus actual event staging costs. Early estimates have the UFC bringing in 4.6 million viewers to what is expected to be around 1.5-1.6 million buys for the Pacquiao vs Marquez pay per view. (Incidentally, College Football got around 7 million viewers during the same time slot, but that's a different article.)
While UFC had more net viewers last night, the heavyweight title match between Cain Velasquez and Junior Dos Santos lasted barely over a minute and ended with a brutally definitive win for Dos Santos. Pacquiao vs Marquez lasted for 12 rounds with a decision in Pacquiao's favor that will probably fuel heated debate for years to come. While we could probably spend thousands of more words debating the 'entertainment value' of either of these events, let alone the sports, it would seem kind of obvious which group of fans got their 'money' worth – even if one was free.