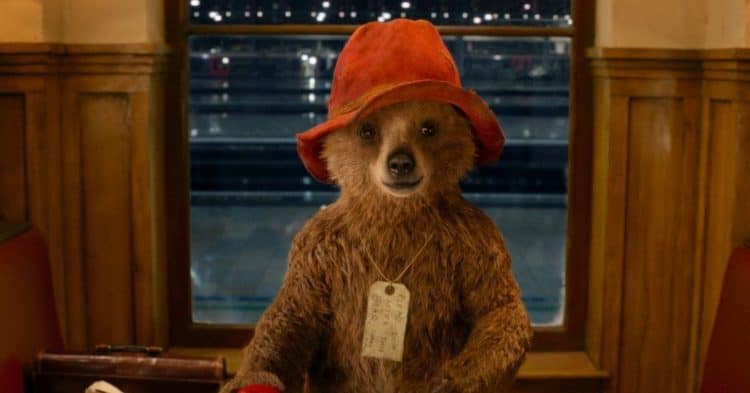 Amazingly enough, the first two Paddington movies did just fine and even exceeded expectations in a big way, meaning that a third was bound to be headed to production at some point, which is what's happening now. The only downside of this is that the third movie probably won't be coming out for quite a while since the news is that things haven't progressed that far yet, which makes it likely that the third installment might not be coming this year, and if it does then it would be more likely to come near the end of the year. That's pretty normal really since the news of movies that are coming out tends to reach the ears of the people long before they ever do these days. But the upside is that it's more than rumor and it doesn't appear that any huge impediments might be standing in the way of the upcoming movie, at least not at the moment. What is apparent is that the man that directed the first two movies, Paul King, will be an executive producer this time instead of the director since he's convinced that trying to direct this time around might be a bad idea, plus, he's already coming up with Wonka, the origin story that has divided some people as to whether or not it should even exist. The irony behind that is the fact that an origin story for Willy Wonka already exists as per the Johnny Depp movie that was made a while back, though a lot of people are likely not going to count this and will wait and see what King is going to do.
What needs to be said, and what King might even realize despite the faith in a third Paddington movie, is that stretching an idea too far can sometimes be the reason that it's bound to fail. Too many movies have gone to this extreme in the past few decades and it's been seen more than once that many of them will in fact start to deteriorate as the story continues to wear on. With well-established stories and plots that can either stay relatively sound and continue to entertain the audience, the belief is that things will keep moving forward in a manner that people will enjoy. But with many franchises, it's been seen that despite their enthusiasm moving forward, and the inexplicable way that a budget is somehow allowed, franchises have been able to continue well beyond what is considered a rational and reasonable ending, but in some cases, the story does go on and people continue to enjoy it in one way or another. As a child's story, Paddington could very well find continued success in a third movie since kids are usually willing to see more of their favorite characters no matter if they're a bit cheesy and overdone, or if they're performed masterfully and without too many faults. But like it or not, this is rare and doesn't always stand a chance of happening.
A lot of times it's not hard to impress young children since they appreciate a compelling story that pits their favorite characters up against one challenge or another, and they don't mind the silliness of it all when things go well beyond the realm of what's possible and into something that's more akin to a cartoon. In this instance kids are easily entertained and when given the type of stimulation that gets their imaginations working it can be even better than one might expect since inspiration can strike when one is a kid far easier than it does when we're adults and have a more concrete idea of how the world around us works. This is just one reason why Paddington 3 might actually work since it's a talking bear to start with and because the story, for as long as it's been around, has been one of those tales that people can't help but like for their own reasons, but a large part of it is the anthropomorphizing of another animal that people tend to enjoy. There's something about bringing animals to life in a manner that humans can understand and interact with that touches a lot of people in a very special way, and manages to get the attention of kids everywhere.
This third movie is going to be while in terms of when it releases as was already mentioned, but the upside of this is that people can go back and watch the first two Paddington movies to see what they might have missed and simply because they might want a refresher on what's already happened. It feels safe to say that Paddington 3 might not be hitting theaters or streaming until 2022, but we'll have to wait and see what happens since things tend to change all the time.