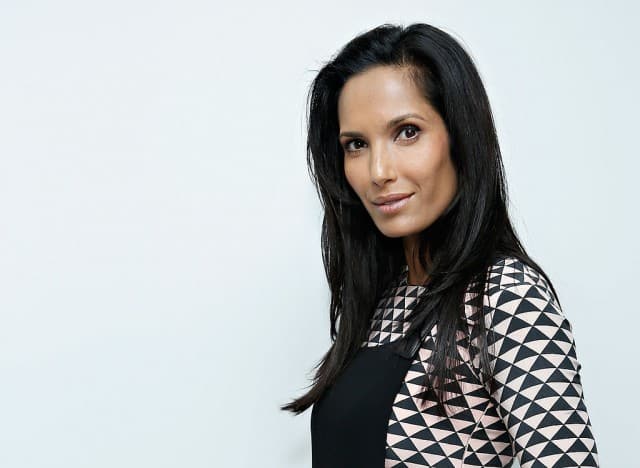 Padma Lakshmi is around food all the time hosting Top Chef yet she looks amazing. Whatever secret she's keeping being around all those amazing cooks and all that amazing food, well, we want to know what it is and how we can get some of our own. Despite the fact that many consider her nothing more than a pretty face, we know that she's so much more than that. That's why we've decided it's time for everyone to get to know her just a little better.
She does gain weight
Each season when the show is filming, Padma Lakshmi puts on some weight. She usually gains around 15 pounds and she does not bother with the gym at all during this time. She just enjoys the food and she enjoys the weight gain until it's time to lose it all.
Padma is not her given name
It's kind of her given name, but since no one can say the entire name, she doesn't use it. Her real name is actually Padmalakshmi Vaidyanathan. She's given up using it, though she has not used her surname since her parents divorced when she was a child.
She's enjoys eating snakes
All right; that's a stretch. She once had to eat one during a challenge, and she didn't hate it. She said that it was very 'approachable,' which is not a word we might use to describe a snake — ever.
She's bi-continental
Growing up, she lived with both her mother and her grandparents. The only problem with that was the fact that her mother lived in New York City and her grandparents in India. That meant a lot of long flights and jet lag for the star.
She doesn't think age is all that important
When she married her ex-husband back in 2004, he was 23 years her senior. Mathematically speaking, he is still 23 years her senior. They divorced in 2007, but we don't know if their age difference had a role in that.
Be sure to check out Top Chef Thursdays at 9 pm on BRAVO
Photo by Getty Images