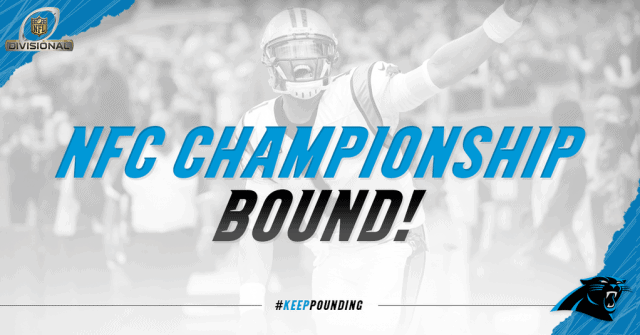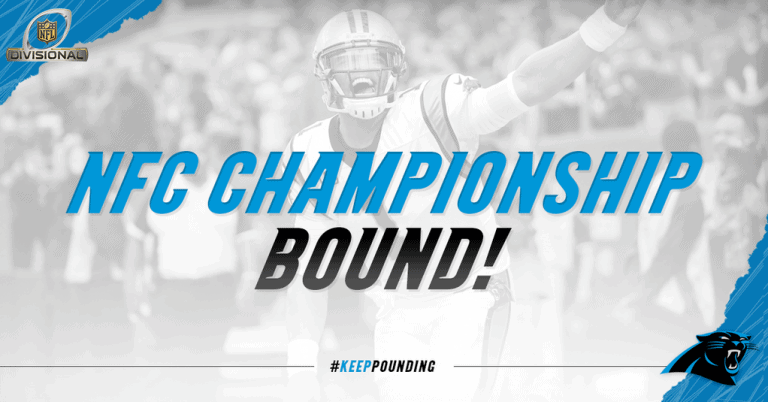 It's been a wild ride so for in the 2016 playoffs.  After a wild overtime win that sent the Arizona Cardinals that much closer to an NFL championship, and the Patriots holding on against the Chiefs, today's matchup of the Seattle Seahawks taking on the Carolina Panthers had the making of a historic matchup.
However, that's certainly not how things went, at first.  Seattle, who is known for their ridiculously amazing defense couldn't do a think to hold Panthers running back Jonathan Stewart who rushed for nearly 100 yards and 2 TDs in the first half.  Throw in an interception run back for a touchdown and then a Cam Newton laser to Greg Olsen and it was all Carolina in the first half leading 31-0.  The game had the makings of a complete route until Seattle woke up in the 2nd half.
Seattle firmed up it's defense and Russell Wilson decided to become Russell Wilson scrambling and passing his way to 3 touchdowns, including two to Jermaine Kearse.  The Seahawks actually brought it to within a touchdown with 1:12 remaining trailing 24-31.
After stopping the Panthers one last time, with only :23 seconds on the clock Seattle had a chance to tie but to no avail.  Final score was 31-24 with Carolina tweeting out after the game "That was a battle, we have work to do."
That was a battle. We have work to do. #KeepPounding pic.twitter.com/adPw4T7J8h

– Carolina Panthers (@Panthers) January 17, 2016
Tonight's AFC matchup features the Pittburgh Steelers taking on the Denver Broncos.  The Broncos will start hall of fame quarterback Peyton Manning and the Steelers will be without All-pro receiver Antonio Brown.  It'll be tough to see if QB Ben Roethlisberger can work magic with the receiving corps he has.  It'll take some amazing chemistry between he and Martavius Bryant to pull off a win against Denver's league leading defense.