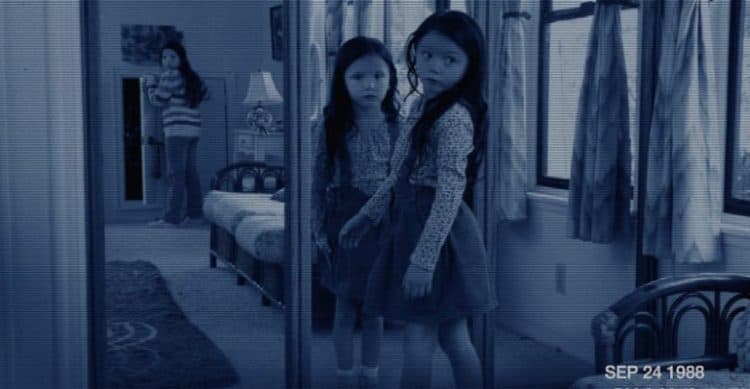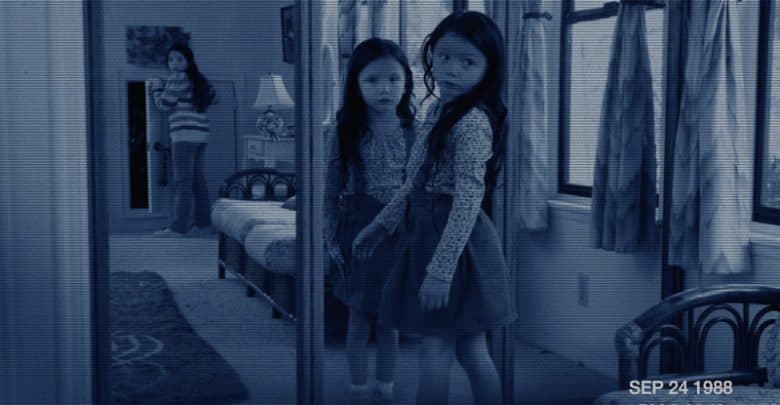 The CEO and founder of Blumhouse Productions says that the production of the supernatural horror movie has been completed. Yes, you read it right. Jason Blum has officially announced that Paranormal Activity 7 will soon be released. While talking with Collider to promote The Forever Purge, Jason Blum revealed that Paranormal Activity 7 would be released by the end of this year. He explained that Paramount Pictures was interested in continuing the franchise. However, the story would have gone somewhere else to attract audiences.
Has the story been changed?
When Jason Blum was asked about the story of his new movie, he said that the audience of the Paranormal Activity franchise has been changed. They are done, and they probably want something different. This is why the new movie will be released with an entirely different and fresh story. Here is his detailed comment on this matter:
"The movie's done. Yeah, we did it. Paramount wanted to continue Paranormal Activity, I probably would have left it alone. So they wanted to continue it, but I thought if they were gonna continue it, you gotta – it was tired, there was no way to continue the road that we'd been down. So I really encouraged all the creative people involved to think of something new. A lot of people who are going to go see the new Paranormal Activity was 3 years old when the first Paranormal Activity came out, so they don't even know from those older movies. I thought if you were going to re-do it, you better really re-do it, not try and expand what we did all those years ago."
What about the marketing techniques?
The status of Paranormal Activity 7 has been called a reboot, and the writer, cast, director, and plot details have been kept under wraps. This is done to keep audiences engaged. Many of them want to know how Paranormal Activity 7 will be different from the past movies of this franchise and what type of story it has. As far as the marketing techniques are concerned, the original Paranormal Activity had captured lightning in a bottle that could be replicated. However, Blumhouse Productions and Paramount Pictures have tried something different this time. They think that they have been able to put out a better and improved horror movie. It will feel fresh and will drive so many customers to the streaming platform. The content of the movie is not yet out, but it is expected to appeal to the crowd to encourage everyone to keep their subscription active.
Jason Blum looks happy, but why?
Jason Blum looks happy because of the new project. He admitted that Paranormal Activity 7 would not have happened if Paramount Pictures did not want it. However, they took a smart and wise decision to reboot the series. In order to provide audiences with something different and unique, they didn't repeat the old story but have rather come up with something better. It is worth mentioning that Paranormal Activity 3 has been the strongest and most interesting movie in the franchise so far. If Jason Blum and other people are saying that Paranormal Activity 7 will be released with a new story, then audiences obviously want something better than Paranormal Activity 3. After Paranormal Activity 3, the sequel got a little boring and overly complicated. The plot looked odd to some people and they could not resonate with it. In the context of the reboot, Jason Blum and Paramount Pictures have started fresh and will hopefully create a film that can make people forget about the past films of this franchise. We are not sure whether Paranormal Activity 7 will connect the audience with any of the other movies of this franchise or not, but we can keep out expectations high.
The release date
In case you don't know, let me tell you that Paranormal Activity 7 was being talked about in 2019. In June of the same year, the seventh installment was announced and it was said that this would soon be released. In February 2021, it was said that William Eubank had been hired to direct the new movie with a script by Christopher Landon. The film was originally scheduled for March 19, 2021, but it could not be released due to the coronavirus. It was then scheduled for March 4, 2022. However, due to the negative impact of the virus on cinemas, the project skipped its theatrical release and will now be released via a streaming service. I bet you will want to watch it once the film is available online.