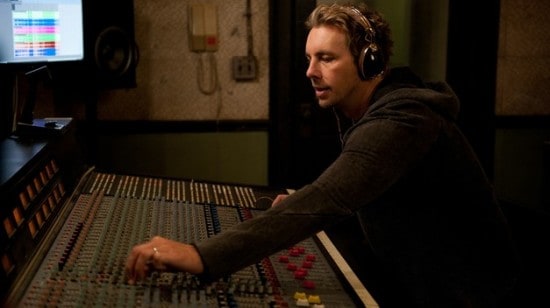 It was only a matter of time before Renee put a damper on life at Crosby's house. Of course, she's not going it intentionally and is only living with her daughter (and son-in-law) out of financial necessity, but it's taking Crosby a lot longer to adjust to the change on the next episode of Parenthood.
That's because Renee has messed with his food routine, as he typically has dinner with Jasmine and Jabbar after returning home from the studio around 8:00. Now, though, Renee made dinner while he was gone – trout, which neither Crosby nor Jabbar care for. It's not exactly a personal slight against him and a faux pas that could easily be remedied by a brief, mature conversation, but something tells me that Crosby won't be going that route and will opt to hold things in for the time being. Just how long he can do that without exploding or becoming a much crankier person, though, remains to be seen.
Meanwhile, Victor is still rebelling against Julia, making another pointed reference to his "real mom," rejecting her blueberry pancakes, and cursing at Sydney. With the deadline to finalize the adoption looming in the near future, Victor's recent outbursts will be weighing on Joel and Julia even more. It's apparent that he has deep-seated issues that need to be addressed, ideally in a therapeutic environment, but you have to wonder how much work the two will be willing to put into their new child. After months of bending over backwards to make him comfortable in their home, it feels like Joel and Julia are nearing the end of their ropes and at a loss for what to do next, which could mean that they'll consider returning Victor to the adoption agency.
Elsewhere on Parenthood, Drew and Amy have to make a decision that will have long-lasting effects either way, while Adam and Kristina help Max adjust to being a teenager.
Parenthood airs Tuesdays at 10:00 on NBC.
Would Julia and Joel seriously consider returning Victor to the adoption agency? How long will it be before Crosby blows up at either Renee or Jasmine due to their living situation? For those who have seen the preview for the next episode, what will Amy and Drew decide?
http://www.youtube.com/watch?v=0H8CacibZ0Q
http://www.youtube.com/watch?v=APM4I62iGvE