[FLOWPLAYER=http://www.tvovermind.com/wp-content/uploads/2012/09/ph-403-1.jpg|http://www.tvovermind.com/wp-content/uploads/2012/09/parenthood-episode-403-Parenthood_Season4_Clips_01_16x9.flv,400,280]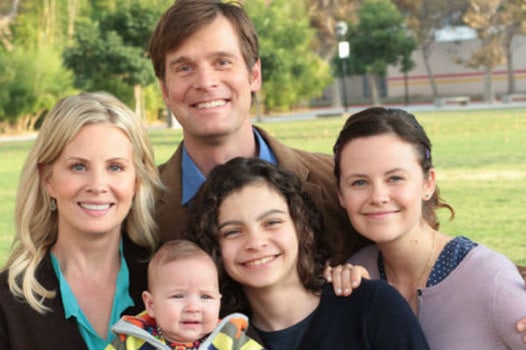 On the next episode of Parenthood, the subject of routines comes up for at least two members of the Braverman family and they react in ways that you've come to expect. Max may be excited for the new school year and hanging out with his friend Micah, but a sudden change in what he's grown accustomed to may dampen the newness and optimism he once had. The vending machine at school was taken out in June and replaced by a water fountain, which causes Max to have a large reaction and eventually storm off. Though Adam and Kristina have helped Max progress quite a bit during the run of Parenthood, they've not really prepared him for what to do in a situation like this, so he doesn't know how to react in a socially appropriate manner.
Meanwhile, Sarah complains to Mark about Hank's inflexibility regarding his approach to photography; her employer embraces the artistic side of his job whole-heartedly, but he doesn't have any of the business savvy needed to keep his studio afloat. We've already seen evidence of that with how awkward and cold he can be around clients when not behind the camera; Sarah might be thinking about trying to break him of that once and for all. Which, in theory, makes sense. Hank could be the best photographer in the world, but if nobody wants to work with him due to his attitude, he might not be a photographer for much longer. And if he's not bringing in money (or continues to drive away customers), he's hurting Sarah's pockets in the process.
But is Sarah Braverman the person most up to changing someone else's behavior?
Parenthood airs Tuesdays at 10:00 on NBC. You can check out spoilers for the next two episodes here, as well as the TVOvermind Parenthood discussion forum here.
How have you enjoyed the first two episodes of Parenthood this season? Will Sarah find a way to make Hank care about the business side of photography? What will Max do about the change in his routine?
[FLOWPLAYER=http://www.tvovermind.com/wp-content/uploads/2012/09/ph-403-2.jpg|http://www.tvovermind.com/wp-content/uploads/2012/09/parenthood-episode-403-Parenthood_Season4_Clips_02_16x9.flv,400,280]