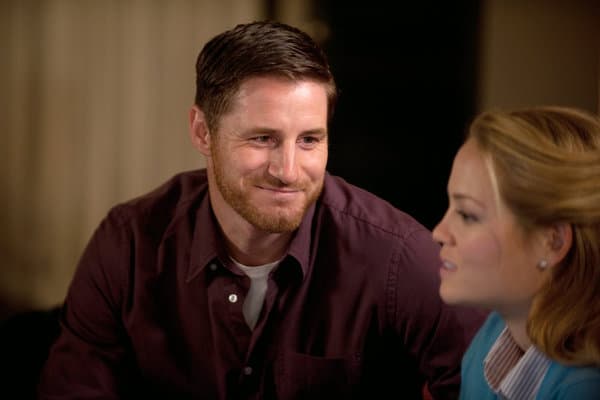 Last week on Parenthood, Adam and Kristina lied to Haddie about what Dr. Bledsoe said about Kristina's cancer. While they told their daughter that Kristina was 100% cancer free, in actuality, it had spread to her lymph nodes and required treatment in the form of chemotherapy. With Haddie heading back to school thinking that her mother is out of the woods, Adam and Kristina won't be able to lie about her condition anymore, not when there's so much to do and such a long way to go before Kristina will (hopefully) be in remission.
In order to get through the most trying time in their lives, the two need the help of their family; I mean, if you're going to be in a situation like Kristina's, you could do much worse than having countless attentive, caring people who would do anything to make you more comfortable. For now, that will fall on Camille and Crosby, who help pick up the slack from Adam and Kristina in order to keep their household running and some type of structure present for Max. The Braverman family has its faults – they can be loud, nosy, and extremely judgmental, but when one of their own needs help, they rally and put all the pettiness behind them for the time being. Therefore, expect a steady stream of them to be either scurrying around town running errands or doing stuff around the house for Adam and Kristina, until she's for sure 100% cancer free.
Elsewhere on Parenthood, Ryan's traumatic past and his deepening relationship with Amber worry Sarah and Zeek, while Drew tries to reconnect with Amy following their recent break-up and Julia focuses on making Victor feel like an important part of the family.
Parenthood airs Tuesdays at 10:00 on NBC.
What do you think about the fourth season of Parenthood thus far? What will it take for Victor to feel more connected to Julia and Joel? Will Adam and Kristina figure out how to balance her treatment with the rest of their daily routine?