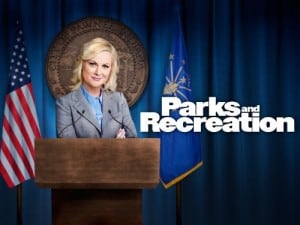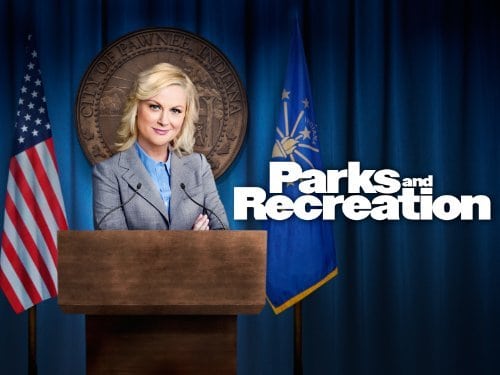 Parks and Recreation is a funny show and the blooper reel is just as hilarious as an episode, especially when the cast have a hard time not cracking up. The season 4 DVD was released this week and we have some of the bloopers that will feature on that set.
These bloopers feature everything from a talking dog, Louis C.K., a lot of toilet humor, broken sets and Amy Poehler's very distinctive (and brilliant) laugh off camera. Pawnee's own Perd Hapley (Jay Jackson) makes an appearance and there are some fake ads for Bobby Newport's (Paul Rudd) campaign and a promo for Philly Justice; a TV show that I wish was real.
The season 4 boxset of Parks and Recreation is available to buy now and features an extensive amount of deleted scenes, more bloopers, Knope 2012 campaign ads and music video, webisodes from Andy (Chris Pratt) and April's (Aubrey Plaza) trip to the Grand Canyon and extended cuts of several of the episodes. If the episodes weren't enough, then the special features really make this set a must have for Parks and Rec fans.
Parks and Recreation returns to NBC for season 5 Thursday, September 20 with a trip to Washington D.C. and will feature guest appearances from John McCain, Barbara Boxer and Olympia Snowe.