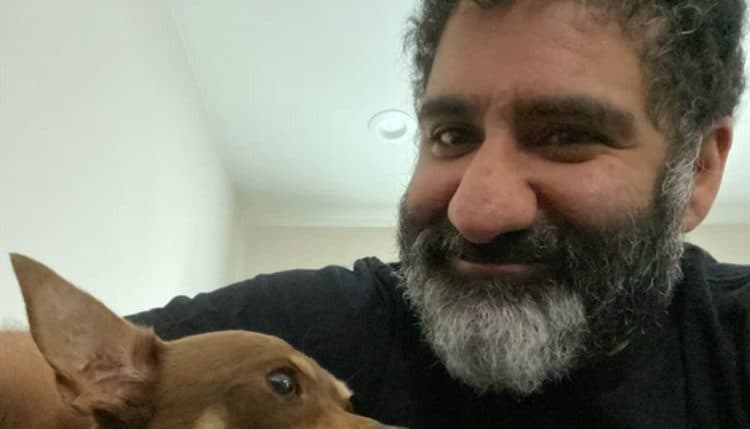 Parvesh Cheena's acting resume is more impressive than most people realize. Over the course of his career, which began less than 20 years ago, he has managed to earn more than 150 acting credits. Parvesh has played lots of different characters, although his comedy roles are what has gotten him the most attention. He is best-known for playing Sunil Odhav in the TV series Crazy Ex-Girlfriend. He currently has a main role in the new sitcom Connecting… and his fans are excited to see him back on network TV. Even though he's already done a lot, there are still a lot of other things that Parvesh wants to accomplish. Keep reading for 10 things you didn't know about Parvesh Cheena.
1. He Made His On Screen Debut In Barbershop
Parvesh has been working in the comedy genre since he very first movie role. He made his on screen appearance in the 2002 comedy classic, Barbershop, which starred Ice Cube, Anthony Anderson, and Cedric the Entertainer. He reprised his role as Samir for the sequel, Barbershop 2: Back in Business in 2004.
2. He Enjoys Interacting With Fans On Social Media
Parvesh's fans will be pleased to know that he is very active on Instagram and Twitter. What makes it even better is the fact that he actually interacts with his fans. It's fairly common to see Parvesh respond to tweets from viewers or retweet their comments and shoutouts.
3. He Is Very Open About His Political Views
2020 has been a very interesting year for American politics, and some people have chosen to keep their thoughts to themselves. Parvesh, however, isn't one of those people. He is very open about his political opinions and he is a strong supporter of the Biden/Harris campaign. He has also used his platform to highlight issues that are important to him such as the fight to end racism.
4. He Is An Illinois Native
Parvesh's roots trace back to India, but he was born and raised in Illinois. He decided to stay close to home for college and he attended Chicago College of Performing Arts where he studied musical theater. He also attended the University of Illinois at Urbana-Champaign for one year. He currently lives in the Los Angeles area.
5. He Is A Gamer
Calling Parvesh a gamer may not technically be accurate since there only seems to be one game he plays often, however, he really loves that game. He is a big fan of the Nintendo Switch game, Animal Crossing: New Horizons. He's also a fan of the Animal Crossing theme stand-up comedy show, Comedy Crossing.
6. He Loves Helping Others
Not only does Parvesh like to use his platform to speak up for important causes, he also likes to use it to help people directly. He is very passionate about giving back to members of marginalized communities and he encourages his followers to do the same. At the moment, the link in his Instagram bio goes to a GoFundMe campaign to raise money for homeless Black trans women living in the Atlanta area.
7. He Is A Big Lisa Kudrow Fan
Parvesh has always enjoyed making people laugh and he was often considered the class clown when he was younger. While being funny may seem like an effortless trait, that's not entirely true – especially when it comes to perfecting comedic timing for acting roles. For that reason, he has lots of respect and appreciation for people who are consistently able to get it right. He considers Lisa Kudrow to be one of those people and he is a big fan of everything she does.
8. He Is Gay
Parvesh's character on Outsourced was a gay man, but what some viewers may not have realized is that Parvesh is gay in real life. He has been openly gay for most of his career and is a very strong supporter rights and equality for all facets of the LGBT community.
9. He Is A Dog Dad
Parvesh doesn't have any children – at least not the human kind. He is, however, a father in his own right. Parvesh and his boyfriend, Eric, have an adorable little dog named Mr. Beans. In addition to being a pet parent, he is an advocate for 'adopt don't shop'.
10. He Likes To Read
When Parvesh gets down time (which probably isn't that often) he likes to spend it reading. He enjoys reading all kinds of different things including novels and plays. Not only can reading be a great way to relax, but it's also one of the best ways to learn new things.