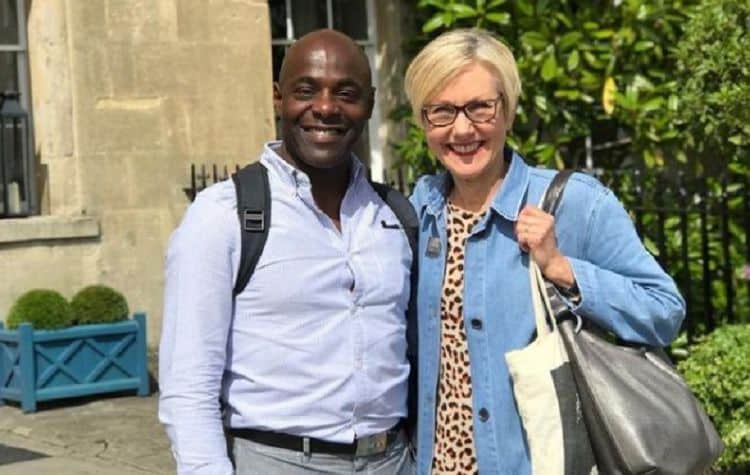 Paterson Joseph is the kind of actor that the world doesn't get to see often. He is multi-talented, versatile, and hard working. The level of commitment he's displayed in his career is truly special. Regardless of the size of his role, Paterson treats every part with the attention and care it deserves. Over the years, he has built a solid resume that includes projects where he's worked with some of the biggest names in the industry. Now known to people all over the world, Paterson has gotten to witness all of his dreams come true. Even though he doesn't always get the credit he deserves, Paterson never lets anything stop him from pushing forward. Keep reading to learn 10 things you didn't know about Paterson Joseph.
1. He Was A Chef
Paterson's journey to becoming a professional actor looks a lot different than many stars. Prior to getting into acting, he worked as a chef. We weren't able to find any information on what caused him to make the switch. Cooking may not be his job anymore, but it's something he still likes to do.
2. He Is A Voice Actor
Around the world, Paterson is most well known for his live-action roles. As a result, some fans may be surprised to know that he is also a talented voice actor. He has been a part of several animated TV shows over the years and he has also done shows on the radio.
3. He Has Lots Of Theater Experience
Acting may seem glamorous to most viewers, but in reality, it can be a thankless job. There are countless talented actors who no one has ever heard of because they've never been in anything mainstream. This is the case for a lot of theater actors. Paterson has spent a good portion of his career on the stage where he's found a lot of success. Theater will always have a special place in his heart, but on-screen roles are what pays the bills.
4. He Is A Family Man
Paterson's career isn't the only area of his life where things have gone well for him. He is happily married and has one child. There isn't much information out there about Paterson's family, but it's clear that they mean the world to him. When he isn't working, he's usually spending time with loved ones.
5. He Likes His Privacy
Having a career in entertainment can make it difficult to find privacy, but Paterson has done a great job of maintaining a high level of privacy. Paterson has always been the kind of actor who prefers to keep his personal life away from the spotlight. Instead, he likes to keep all of the attention on his career.
6. He Was Being Considered To Play Dr. Who
Paterson has had lots of great opportunities throughout his career, but there's one that slipped through the cracks. He almost got the chance to play Dr. Who, but the role was given to Matt Smith instead. Although it was probably a tough loss, Paterson has never let anything keep him down.
7. He Is Active On Social Media
Social media has become a very important tool for people in the entertainment industry and this fact isn't lost on Paterson. He is active on both Instagram and Twitter and he loves using both platforms to keep his fans in the loop with what he has going on.
8. He Loves Reading
Like lots of other actors who have done theater, Paterson also has lots of respect for literature. He loves reading and he knows there's no better feeling than getting lost in a great story. Sometimes he'll even share a photo of the book he's reading on social media.
9. He Has Nearly 90 Acting Credits
If you take a quick look at Paterson's acting resume, you might be blown away by the amount of work he's done over the years. His IMDB profile shows that he currently has 88 on-screen credits which include the projects that he's currently working on. If he continues to work at the pace he's been going at, he'll likely reach the 100 mark within the next few years.
10. He Is An Author
Storytelling is the foundation of acting, and Paterson has always loved the art of sharing stories with the world. Acting isn't the only way he's done this. On top of loving literature as a fan, Paterson is also a published author. In 2018, he released his first book, Sancho: An Act of Remembrance. In 2018, he published another book called Julius Caesar and Me: Exploring Shakespeare's African Play.