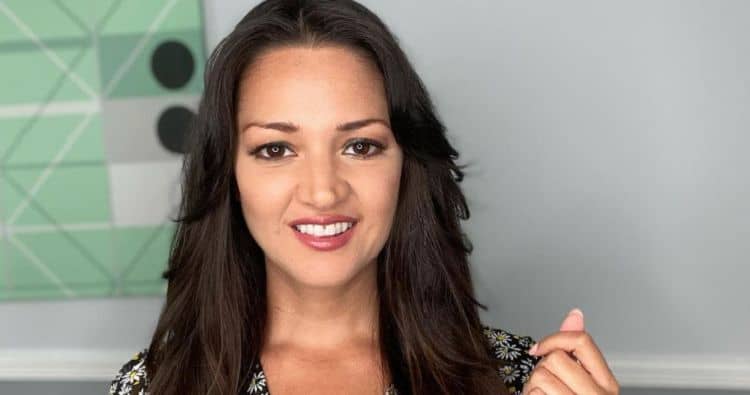 Paula Garces has been acting professionally for the last 30 years, and she has managed to make every single moment count. Now, with nearly 50 credits to her name, Paula's resume can stack up against some of the biggest names in the industry. While she has become popular for her role in several projects, most recently it's been Netflix's On My Block that has gotten her attention. Paula has been a cast member on the show since season one and her character has become a fan favorite. Although the series is getting ready to come to an end, Paula already has her next project lined up. Keep reading for 10 things you didn't know about Paula Garces.
1. Paula Was Born In Colombia
Paula has spent most of her life in the United States, but she was born in Medellin, Colombia. She relocated to the States with her family when she was around 7-years-old and they settled in New York City. These days, however, it appears that Paula is living on the West Coast.
2. She Got Her Start Doing Commercials
Everybody has to start somewhere, and for Paula, that somewhere was commercials. Early in her acting career, she got the opportunity to do commercials thanks to her father's best friend who was an agent. Paula once said, "I did a lot of commercials early on, and I remember the first commercial I ever got was for a product called Funyuns. I had to eat these chips for, like, 12 hours straight."
3. She's A Wife And Mom
Playing a mom in On My Block isn't that much of a stress for Paula seeing as how she's actually a mom in real life. She and her husband, Antonio Hernandez, have been married since 2011 and the couple now has two children together. When Paula isn't working, you can watch her spending as much time as she can with her family.
4. She's A Comic Book Author
When people carve out a path for themselves, many people encourage them to stay in their lane. Paula, however, has never been one to let people box her in. She authored a comic book series called Aluna and the character has since been added to the video game Heroes of Newerth.
5. She's Serious About Self-Care
Working in the entertainment industry may seem like constant glitz and glamour, but the reality is that being a professional actor can be overwhelmed. In order to keep herself feeling her best, Paula has become very dedicated to her self-care routine. She enjoys doing things like meditation and yoga to help center herself.
6. She Supports Activism
Once people reach a certain level of success it can become very easy for them to live their lives inside of a bubbly and lose touch with important causes. Paula, however, has done her best to stay grounded and in the know. Paula has made an effort to use her platform to show her support for various causes such as the fight to end racism.
7. She Has Behind-The-Scenes Experience
Acting has gotten most of Paula's attention over the years, but that hasn't been her only contribution to the entertainment industry. According to her IMDB page, Paula has experience as a writer and producer. Most recently, she produced a short film project in conjunction with her comic book called Short Version of Alma.
8. She's A YouTube Channel
The world may think of Paula as an actress, but what she really is is an all-around creative. She started a YouTube channel in 2012 and she has used it to share a variety of content including behind-the-scenes clips. Although her channel has less than 2,000 subscribers, her videos have gotten a total of more than 758,000 views.
9. She Enjoys Helping Others
With all of her experience, Paula knows a thing or two about what it takes to make it in the entertainment industry. Not only does she hope that her journey can inspire others, but is also interested in shedding light on other creators. One of the goals behind creating her YouTube channel was to provide a place for other creators to have their work seen.
10. She's Built Solid Relationships With Her On My Block Cast Mates
Making friends on the job usually isn't a priority for most people, but it's always nice when genuine relationships can be built among co-workers. During her time on On My Block, Paula has been able to do just that. Over the years, she has formed tight bonds with several of her castmates and they enjoy spending time together even outside of filming.