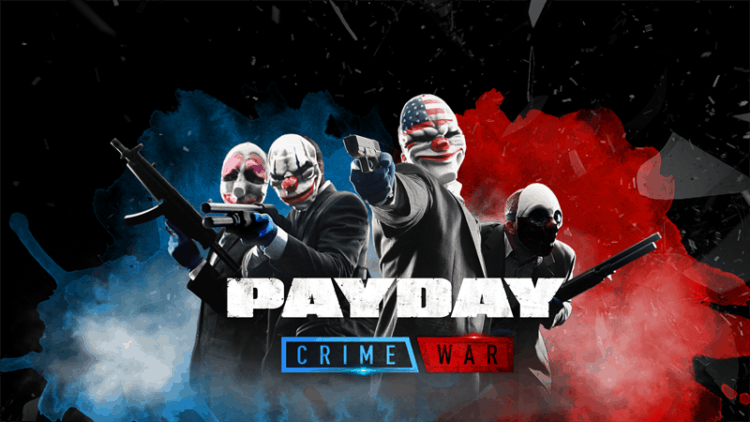 After entering a publishing agreement with Koch Media, Starbreeze is ready to announce that it's entering yet another agreement for another Payday title. Starbreeze has officially entered a licensing agreement with PopReach for Payday Crime War, as they plan on breathing new life into the mobile version of the classic Payday shooter. So, what's the big deal?  Well, Payday Crime War was originally a mobile version of Payday, but was unfortunately shut down in 2019 as the development team was to start contributing to the development of Payday 3, as NBC Universal closed its publishing division; this forced Starbreeze to find a new publishing partner, thus led to the partnership between Starbreeze and PopReach! Who is PopReach, and why is it such a big deal that Payday Crime War is being revived?
Who is PopReach?
Well, according to a press release, "PopReach is a free-to-play game publisher focused on acquiring and optimizing proven franchises. After acquiring and working on more than 25 mobile games across 13 successful game franchises globally, PopReach brings strategic value in breathing new life to already successful franchises through acquisition and optimization. Following the license agreement, PopReach will be responsible for the continued development of PAYDAY Crime War as well as the marketing, live operations and user acquisition efforts. PopReach expects to soft launch a beta version by the end of 2021. Development of the game will be led by Vlad Ceraldi, PopReach's SVP Worldwide Studios." This means that they specialize in taking established franchises (like Payday) and making them bigger and better than before. They've previously helped to optimize War of Nations, Smurfs' Village, Bakery Blitz, Brightwood Adventures, City Girl Life, Explorers: Skull Island, Gardens of Time, Glory of Rome, Kingdoms of Camelot, Kitchen Scramble, Kitchen Scramble 2: Lost Island, Shipwrecked: New World, Shipwrecked: Volcano Island, Smurfette's Magic Match, Smurfs and the Magical Meadow, Solitaire Arena, Solitaire Arena 3, Westbound: Gold Rush, Westbound: Pioneer Adventure, Words of Wonder, Zombie Beach Party, and Zoo World.
Payday Crime War Revival
Like I said above, Payday Crime War was originally a mobile version of the classic Payday franchise, but was unfortunately canned after Starbreeze was forced to find a new publisher, and the development team was sent to work on Payday 3. With this new licensing agreement between Starbreeze and PopReach, the game will essentially be the exact same as it was before: a four-vs-four mobile shooter as players take on the roles of cops and robbers/heisters. Here's how Payday Crime War is being revived, according to PopReach CEO, Jon Walsh: "PAYDAY is an incredibly popular co-op first person shooter franchise that has showed tremendous staying power and enduring appeal. PAYDAY 2 still consistently ranks among the top played PC games on Steam with over 130,000 daily active users. Obtaining the license rights and source code to PAYDAY Crime War is a massive opportunity that fits well within our strategy of acquiring proven game franchises with established product market fit, with a large built-in audience and deep universe to draw from, including an extensive pipeline of more than 70 PAYDAY 2 content updates years in the making. We believe that PAYDAY Crime War has the potential to generate substantial revenue for PopReach, given the longstanding success of the franchise, and the fact that it will be the first mobile free-to-play PAYDAY game."
Payday Evolving
It looks like the entire Payday franchise is now evolving, as Tobias Sjögren, CEO of Starbreeze states, "It's an exciting time for all of us at Starbreeze, during the last month we've changed the trajectory for the company by securing deals around the PAYDAY IP. We look forward to working with PopReach to ensure that PAYDAY Crime War brings the same action-packed gameplay our players and community already know and love to mobile devices. PopReach has a proven track record and has successfully developed and launched free-to-play mobile titles based on well-known IP:s, and our collaboration will be an important component of our strategy to further expand the PAYDAY franchise." Previously, we know from a press conference that Starbreeze intends on capitalizing heavily on the Payday brand as much as they can by expanding into even more than video games, including things like officially licensed merchandise such as shirts, coffee mugs, gloves, and even Payday masks.
For previous fans of Payday Crime War, this will come as a great surprise and is sure to lighten the mood of anyone who is missing the mobile game. For others who may be less aware of the game, you will now have a chance to experience the game for yourself to decide whether or not it's a game in which you want to continue investing your time.