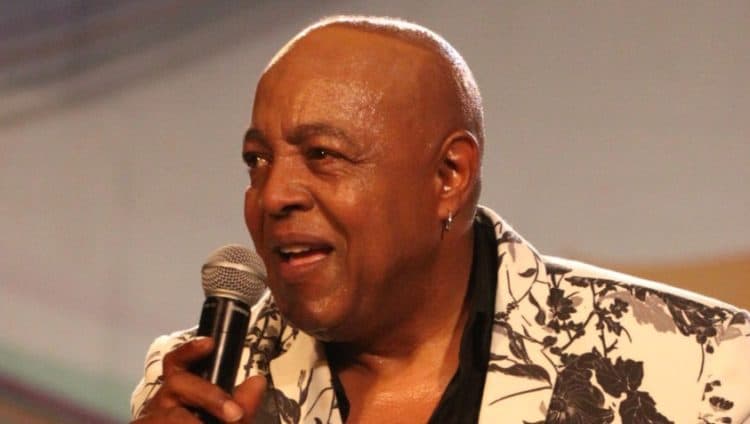 There are big names in the music industry and then there are legendary names that don't seem to get mentioned nearly enough and need to be refreshed now and again so people remember just who helped pave the way for the musician we have now. Peabo Bryson is someone that you might find a lot of musicians able to talk about since he's been a big inspiration to many and the kind of musician that a lot of fans and fellow musicians have heard of and listened to for years. The kind of reputation a man like this takes with him is like a mantle that's to be respected even if a person doesn't know who he is. He's been there, done that, and been around the block a couple of times in his career and therefore he's due the respect that comes after a while no matter if he's that well known compared to the artists of today or not.
Here are a few things that you might not know about Peabo.
10. His professional debut came at the age of 14.
He was the backup for another band but it was a start to something that would become a lifelong career and would eventually become something that turned into the kind of prestige that a lot of singers dream about but never really accomplish.
9. He's won a couple of Grammy awards for songs that were featured in Disney movies.
The songs in question were featured in Beauty and the Beast and Aladdin, so you know they got a healthy amount of play and were revered by quite a few people since much of music in both movies became the stuff of legends that kids still sing today.
8. The IRS seized his property at one time.
While they didn't seize his home thankfully they did take a lot of his valuable property since he ended up owing the IRS well over a million dollars in back taxes and as anyone can probably attest to the IRS aren't exactly kind when it comes time to make someone give up the taxes that Uncle Sam wants.
7. Peabo has been a stage performer as well.
He's got the voice and the kind of presence that makes him someone that people simply want to see and hear so it's not too surprising that he would take to stage as well, where he could be seen and heard at the same time. This kind of venue definitely serves as a great place for many who can sing and act to unleash their talents upon the admiring crowds that come to see them.
6. He recently suffered a heart attack and had to cancel his upcoming show.
It's more than understandable that he had to cancel his appearances after suffering a heart attack shortly before he was set to perform. At his age it's not wise to simply get back up on the horse and hope that you can weather another tour simply because the moment passed. He did manage to thank first responders for their attentiveness and seems to be doing okay now.
5. His net worth is simply phenomenal.
Peabo is worth around $10 million, which is simply amazing to be honest no matter how many people are worth more in the business. Despite the financial problems he's had in the past it's still evident that enough people think he's worth a pretty penny and that they're willing to bank on him still.
4. As of now he's in his 60s.
Peabo isn't the oldest man in the industry by far but he's definitely getting up there to where he has to take care of his health and listen to his body more often than not. It's amazing how some folks just keep going as they get older and can still perform, though obviously the heart attack scare is going to keep him on his toes a bit.
3. He's been listed as the highest-paid singer in the world.
This almost seems like something too bold to really be true but if you check you might see that Peabo's rate of pay is actually pretty high and it's easy to see that he actually is one of the highest paid performers ever. It's definitely up for debate but it's still worth checking.
2. He is active on social media.
Just because you're old doesn't mean that you're going to miss out on ways to up your game and increase your popularity a bit. Ever since social media hit the scene people of all ages in all walks of life have been taking advantage of it.
1. At one time he had to change the spelling of his name.
When he was just starting out the band leader had trouble pronouncing his name, Peapo, so he changed it to Peabo to make it easier.
He's a legend without a doubt.