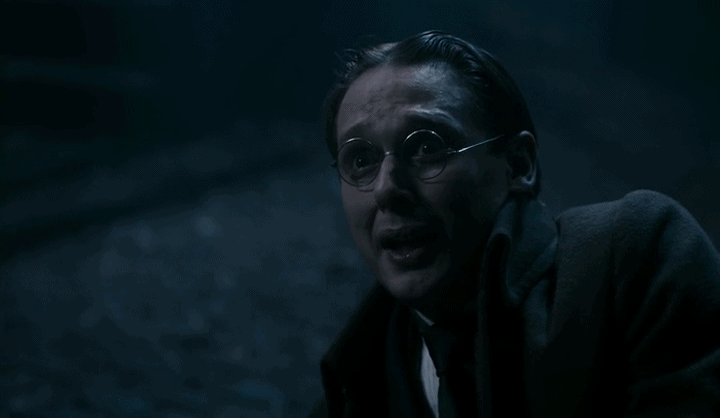 Penny Dreadful is finally back. And it is better than ever with the show tapping into the cream of classic horror this time. Not only is the show continuing that, but it's gone a bit western this time around. All of that makes for a highly entertaining episode of Penny Dreadful. After last season's events our heroes have gone their seperate ways. In fact, they're countries apart. What the show's trying to say here, is that it'll be a while until they reunite. All of this works out for the show in the end. The time apart gives our characters a chance to develop. Anyways, the main plot revolves around Tennyson's death which is causing all manner of bizarre dangerous things to flow into London. Except, this time there's no one around to stop it. Ethan's being escorted to await trial, John is shipwrecked and Malcolm's getting himself attacked in Zanzibar. Vanessa's around though, but she's going through an emo phase.
Fear not though, it looks like they'll be getting back together…in a couple of episodes. Seriously, unless the show does a time jump, they're not coming back together any time soon. It's more the new characters that have piqued my interest. Patti LuPone returns but she's playing a different character this time around. The show even acknowledges that saying she's a distant relative. That's a load of dung but of course I don't care. So Seward a cold-hearted calculating shrink who keeps asking Vanessa if she'd like to get her teeth fixed instead of doing these sessions. Instead Vanessa proves she's an interesting patient and that Seward actually wants to 'collect' her. Anyways, session's over. Get out!
Ethan's being extradited and the train gets attacked. Blood is spilt and I begin to wonder if I'm watching Game of Thrones. Well it's all six-guns and stetsons here until Ethan gets kidnapped by these guys. When he awakens, he realizes his father sent those men. During all this, Malcolm gets himself attacked and saved promptly. More blood is spilt and I continue wondering if I'm watching Game of Thrones.
John begins to remember his childhood. That's pretty much it. Oh and we realize Dr. Jekyll is Victor's old pal. He talks about brain washing Lily and Victor agrees. No reason not to trust this man, right? All of this leads up to the ultimate reveal: Dracula and Renfield. It's about time those two showed up. And it was creepy as hell.
Penny Dreadful airs Sundays at 10:00 P.M on Showtime. Game of Thrones airs on Sundays too so don't get confused.
Penny Dreadful 'The Day Tennyson Died' Review
Summary
Penny Dreadful is back and it's better than ever. With Dracula and Dr. Jekyll now in play along with Renfield, the show will only get better from here.